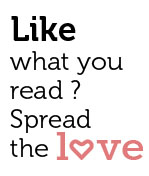 Share
Palolem Beach
Check out these beach recommendations!
So much has been said about Goa's beaches, certainly not all of it positive. To anyone who experienced the ubiquitous pristine stretches of sand that were the norm just a decade ago, there's reason enough to mourn what's become of many beaches today. Still, it would be very wrong to eulogize Goa as a beach destination, for there is still much about our shoreline to be savoured. Below, writer Richa Narvekar offers up some of her picks on where to head if you're in the mood for a good beach experience – some well known, some less so. Have a look!
1. Mobor (South Goa)
Access to this beach is largely blocked by the resort Leela Goa, but consequently, it remains quiet and relatively untouched. It's very wide and very long and has incredibly soft sand. You won't find any restaurants or pubs at this beach, or beach beds or, for that matter, people. So if you want to be one with nature, and run along the froth, there's no beach like this one.
2.Vainguinim (Dona Paula)
Hardly anyone but the locals knows about this beach anymore, as access to it has been blocked by heavyweight corporate resorts. Again, this reality makes it particularly quiet, especially when you consider that it's in Dona Paula, just a few minutes drive from the hustle bustle of the capital city Panjim. There are some fantastic geological rock formations in which water gathers as the tide flows in and out. If you were thinking of a short walk on the beach with your lover, drawing sand art on the shore with sticks and collecting shells, this is the place you want to go to. That marriage proposal fantasy that's been playing in your mind for a while now is also something that could happen here! The beach can be accessed from Vainguinim Valley Resort, where you could potentially dine after your 'happy news'! Alternatively, if you've had enough of laser selling hawkers and crazy para-sailing tourists, go visit Panjim city for a day, and then end it with a 'centre yourself' walk at Vainguinim beach.
3. Palolem (South Goa)
This is probably the most famous of South Goa's beaches. It was the subject of a Goa Streets cover story earlier this year (The New Palolem: From Sleepy Paradise to Major Hotspot http://www.goastreets.in/princess-palolem/).  The website Business Insider last year named Palolem Beach one of the Top 10 Party Beaches in the world, putting it in the company of Ibiza, Miami's South Beach, Psarou Beach on Mykonos Island and Bali's Kuta Beach. Palolem is also home to the world famous 'Silent Noise' headphone parties at Neptune Point. The beach is a narrow, long strip bounded by tall rocky formations on either side (which, for the adventurous among us, can also be climbed). There's food and accommodation catering to all tastes and economic classes. If you're brave and/or poor, hire a ramshackle beach hut right at the shore, preferably one with a coconut palm passing right through it (yes they have those here!). Spend the morning shopping and drinking papaya milkshakes, take a lazy swim and then wait for the evening at your shack's balcony, just drinking beer and watching the shore. Trust me, there's hardly anything as amazing as this view! In the evening, after a delicious and cheap dinner and happy hour cocktails, you can go to sleep in your shack with the roar of the waves in your ear. Unforgettable!
4. Candolim (North Goa)
Why is Candolim on this list? Well, it's not as much because of Candolim as because of Baga and Calangute, which, owing to the careless trash throwing of some insensitive tourists and the frenzied competition of local shacks, today come across more like a circus than a beach. Happily, Candolim next door is still, in relative terms, a nice place. Candolim is better known for its long line of shops and multi-cuisine restaurants, which hide the beach. Little lanes between the shops provide access to the beach, which still provides decent swimming as well as many little shacks serving up beer and food while you lounge on your beach bed. And since Candolim is walking distance from party central, it can serve as an ideal beach to swim and chill out before the party begins!
5. Morjim (North Goa)
A long-time favourite of Russian tourists, Morjim Beach is a long stretch of sand and sea that is still not as commercial as Calangute or Baga, but still has enough crowd to see a host of new shacks every season. The water is still relatively clear and makes for great swimming. If you come at around 4 pm, when the sun isn't out much and the people are out even less, you could even call it 'heavenly'! Ideal if you want to settle under a thatched roof, read your book, get tipsy on your beer, and eventually, once you've sobered up, have some real fun on the waves with friends and family. Then you can finish up the evening with dinner at a fancy, international cusine restaurant, of which there are many here!
Morjim Beach
Note: Remember to responsibly care for Goa by disposing of all your trash in bins or your own bag!