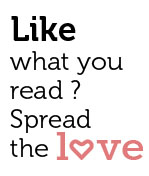 Share
Preserved Lemon Citrus Chicken with Coriander Gremolata
We are a hungry bunch at Goa Streets. We wanted something delicious to devour, clinic so we decided to hold a send-in-your-recipe contest on Twitter. We have more than one winner, but for this week's edition, we're going to highlight just one (not to worry, the rest will come later!). We present you today, dear reader, with the top winner of the Goa Streets Twitter recipe contest, Chef Joel D'Souza (Twitter handle: @jdxicana), and his wonderful dish, Preserved Lemon Citrus Chicken with Coriander Gremolata. To begin, let's have Joel tell us about his recipe in his own words.
My grandmother was born in Calangute,Goaand travelled through the Middle East, Morocco and Turkey as a nurse. Travelling was mostly done by ship and hence a lot of migrants and workers would combine their little-known culinary secrets on those long passages. She was familiar with French, Arabic, Hindi, Marathi and Konkani. How unexpected for me – not in a linguistic sense, but a culinary one.
Back then, culinary secrets were guarded with mystery and allure. What I remember most about my grandma is her soulful cooking and beautifully-flavoured food. During festivals and birthdays, her home had the aromas of fruit and spices, making it warm and cosy. I later learnt her secret; how she would put a pot of boiling water on the stove and add orange peels, cinnamon sticks and star anise in it. Some secret, huh?
As with all grandmothers, mine had her specialties which she always made for me every time I visited her – a gorgeous pork roast with jasmine sauce; a beef stew spiked with harissa; carrot salad peppered with cumin; homemade cigars of fiery sausages. Those were the days! She shared the recipes with me since childhood. There was always something slightly different about her renditions – a little secret here, a little there.
Recently, my brother brought down a package of preserved lemons from Dubai and this only went to add to the excitement of cooking the dish, the recipe of which I'm going to share with you today. It's straight out of my grandma's kitchen and she got with her all the way from Morocco!
To me, preserved lemons are the premier secret ingredient of North African cuisine. The taste is a bit tart, yes, but it is intensely lemony and different from using just juice and zest. The lemons are preserved whole – flesh, pith, and zest – by being packed in salt and their own juices for a month. The result: small, round, yellow lemons (you generally start with the smallest, roundest ones) that are soft and entirely edible, although I still remove the seeds. I think it is the pith and the skin that so inform the flavour, that make them taste more like lemon than any lemon you've ever had. To use them, you can slice or dice as you wish. Just be sure to give them a quick rinse. And if you want to tone down their flavour, blanch them for 30 seconds to a minute in boiling water.
For today's recipe, I have chosen an unorthodox preparation that really highlights the flavour of the preserved lemon. My grandmother's dish is called Preserved Lemon Citrus Chicken with Coriander Gremolata. The dish has the texture of a tagine – the moist, tender chicken, falling off the bone, and the flavourful broth. The chicken is browned until crisp and golden, then scented with preserved lemons, lemon and orange zestand garlic. Wine adds to the piquant acidity of the dish, and fresh cream adds luxury to the broth. Coriander leaves are chopped with citrus zest and garlic for a unique and fragrant gremolata. Serve with baguettes or even brown rice – try one of those colourful varieties like spinach or sun-dried tomato.
Ingredients for Coriander Gremolata:
1 clove garlic, finely chopped
1 teaspoon red wine vinegar
Zest 1/2 lemon
2 stems fresh thyme, leaves finely chopped
2 tablespoons chopped fresh coriander
Salt and pepper
2 tablespoons finely chopped preserved lemon (about 1/2 small preserved lemon)
Procedure:
It's very simple. All you have to do is mix the above ingredients together to make the Coriander Gremolata.
Ingredients for Lemon Citrus Chicken:
1 chicken thigh, cut into pieces
1 tablespoon chopped fresh coriander leaves
Salt and pepper
2 tablespoons vegetable oil
1 or 2 small preserved lemons, thinly sliced, seeded, and rinsed
2 cloves garlic, thinly sliced
1 teaspoon red wine vinegar
Zest of 1/2 lemon
3/4 cup dry white wine
1 cup homemade chicken stock
2 tablespoons fresh cream
Procedure:
Ask your butcher only for thighs and drumsticks. Season the chicken pieces liberally with salt and pepper, and sprinkle with 1 tablespoon chopped fresh coriander.
Heat a wide, deep sauté pan over medium heat, and when the pan is hot, add the oil. Place the chicken in the hot pan, and sear until golden brown. Turn over, and sear until golden brown on the other side. Remove to a plate.
Lower the heat to low, and add the preserved lemons, garlic, and citrus zests. Quickly stir them around in the hot oil, and then add the white wine. Raise the heat to high, and use tongs to pick up all the pieces of crisp chicken from the bottom of the pan. Add the stock, and season with salt and pepper.
Add the chicken pieces back into the pot, and when the liquid boils, reduce the heat to low. Cover the pot, and cook for 30 minutes.
Remove the lid, and cook uncovered for 5 minutes more. Take the pan off the heat, and move the chicken pieces to a serving platter. Whisk 2 tablespoons of fresh cream into the hot wine and stock, and then pour over the chicken. Top with the Coriander Gremolata and serve with crusty baguette or rice.
Mix together all the ingredients in a small bowl and then sprinkle on top of the hot Preserved Lemon Citrus Chicken.
Chef Joel D'Souza specialises in infusing cuisines of different cultures while maintaining the authenticity of the region. After completing his apprenticeship in Mexican cuisine, he went to start a Mexican Restaurant in Mumbai.  Specialising in international cuisines, he loves to bring personality and passion to the table to make your dining experience authentic. Joel is also a food trainer in APB Cook Studio teaching Mexican Party Food and Pub Grub. He also has his own food channel on YouTube with India Food Network. He owns a catering company called Crumbs to Gourmet.
.