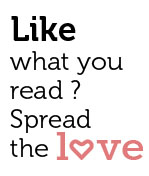 Share
Gaysil Live Performance with dance troupe
The Good Life
Ah, Goa! The moment you step off the airplane at Dabolim airport, you smell the land of the sea , sand and casinos. Your step is lighter, your spirit higher and your mood better. That's what Goa does to all of us.
Everyone pushes the envelope of their life just that little bit more when in Goa.  They take risks they wouldn't dare of in their urban existence. People who can't do without cars get onto a bike, others wade into the water a couple of feet  more, non-swimmers don't think twice about getting on a jet-ski and people with a fear of heights happily strap on a harness and para-sail high in the air.
Risk is suddenly a fun word, risk is its own reward.
Goa is unquestionably the gaming and hospitality capital of the country and at the heart of it are the Deltin Group casinos and hotels. For over a decade, Delta Corp Ltd has established itself as the leader in the gaming and hospitality sector by creating leading destinations for both players and tourists.
Now,  the bar is being raised once again with the launch of the group's new brand – Deltin Group – that offers a bigger, better and even more opulent lifestyle across their casinos and hotels.
From the moment you step into a Deltin property, expect an experience that reaches a level of perfection.  Be it the custom-tailored service, stunning venues and glittering gaming options, the objective is to make your visit truly unforgettable.
At any Deltin property, you are guaranteed a world of glitz, glamour, and excess.
It all happens at Deltin Royale and Deltin Jaqk, India's two largest live casinos, and at Deltin Suites and Deltin Palms, luxury hotels nestled in the heart of Goa.
Deltin Royale, the sparkling new casino is truly the jewel of the Mandovi, and every gamer's dream come true – a place where you experience gaming at its best!
With 4 levels spread over 40,000 sq. ft. offering 123 tables and 850 gaming positions, Deltin Royale brings a level of gaming, glamour and opulence that is unprecedented in India.
Deltin Royale offers international games, live entertainment, luxurious interiors, Vegas restaurant that serves world cuisine, and Whiskys lounge with an impressive Single Malt collection.
The Flint, The Maverick, The Grand Sinatra and The Grand Duke – all private gaming suites – are lavishly furnished to suit connoisseurs of gaming.  Guests can be entertained at the Velvet Lounge, or at the Hearts, Spades, Diamonds and Clubs – four private suites where one can unwind after an exceptionally brilliant game.
What's more, Deltin Royale is also home to The Royale Poker Room, India's largest and only dedicated poker destination. Apart from Texas Hold'em, the Royale Poker Room also offers Cobra, Pot-Limit Omaha (PLO) and Open-Face Chinese Poker (OFC).
Tableside service and exclusive guest services ensure that you can focus all your attention where it belongs – the poker table.
Indian games are not left behind either – the Taash Room, with 13 teen patti (Indian Flush) and 5 rummy tables offers domestic favourites in a premium section that also has in-room dining facilities, tableside massages and tableside service as part of the package.
Deltin Jaqk
The casino that offers something for everyone, from a gamer to a tourist, this gaming destination puts the fun in gaming!
Over 12,000 sq. ft. of gaming space welcome the visitor to over 300 gaming positions. Equipped with some of the best games, live entertainment every night, a multi-cuisine dinner buffet, this is an extraordinarily fun destination for the whole family.
 Yes, you don't have to worry if you are travelling with your kids! Drop them off at the Young Turks playroom where loving, well-trained care givers and a range of games will keep them engaged and happy while you play your own favourite games!
Deltin Suites
Location, they say, is everything. Add facilities to that, and you have an unbeatable combination. And that is exactly what Deltin Suites has to offer.
A mere 5 minutes away from the bustling Candolim beach, and only 15 minutes away from Deltin Royale and Deltin Jaqk casinos, this luxury hotel is close to everything and yet offers a respite from the hullaballoo of Goa's more crowded locations.
Set in the heart of the Nerul, Deltin Suites spoils you for choice while keeping in mind everything you and your family need. The 106-suite hotel offers free transfers to the group's casinos, 24×7 room service, outdoor swimming pool, gym, and spa facilities.
Add to this the multi-cuisine Vegas restaurant and premium Whiskys lounge bar with its imporessive selection of single malts, and you have an experience that can only be described as extraordinary.
The best part is that it is only five minutes from Deltin Group's Lighthouse jetty at Reis Magos, from where you can transfer to the casino in only 10 minutes!
The rooms are built to provide space, with kitchenettes, en-suite bathrooms, in-room safes for valuables, LCD TVs and free wi-fi. And the penthouse suites, with their expansive living spaces, two bedrooms, and dining areas are ideal for large families, with enough room for everyone.
Because 'living' is better than 'staying'.
Deltin Palms
When in Rome, do as the Romans. And when in Goa, live as Goans. That is the unique calling card of the boutique Deltin Palms hotel, which combines the best of classical Goan villa architecture with the modernity that guests expect. The pleasures of this riverfront residence, where serenity and relaxation calm your mind and soothe your body, make for the ultimate Goan vacation.
The highlight, of course, is the private jetty just steps away from your room that offers complimentary speedboat transfers to the casino.
Each of the 27 spacious rooms give you the feel of a quaint Goan villa but with every facility to make your stay comfortable. Spend your time by the pool and around the barbeque space in the evening or give your body an all-natural treatment at the Pevonia spa.
Deltin Palms is truly the last word in Goan charm!