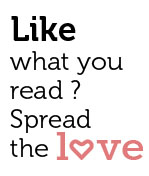 Share
Still Alive in Goa
A matrimonial advertisement in a recent edition of the Herald had all the elements that point to a thriving caste system in Goa. 'RC Goan Chardo spinster fair 5'6'' 33 yrs graduate employed in Kuwait seeks alliance from cultured graduate employed (Goa/Kuwait) RC Goan Chardo Bachelor 33-41 yrs 5'7'' or taller medium built.'
I quickly scanned the remaining page and came across another ad that also spoke of an RC (Roman Catholic, or GRC, Goan Roman Catholic) who still adhered to his Hindu ancestors' high caste, in this case Chardo. 'GRC, Brahmin bachelor, 33 5'7'', well-educated, handsome, god-fearing seeks alliance from parents of Brahmin/Chardo, well-educated pretty girls from respectable families.'
Despite this state's reputation as a somewhat Westernized enclave of India, it's clear the age-old caste system is far from dead, and perhaps nowhere is it more evident than in the realm of matrimony.
Of course compared to the rest of India, Goa's caste habit is not particularly strong. Still, the state has found itself unable to shed it for good despite some earnest official efforts to do just that, including a Rs 1 lakh incentive to couples who marry outside their caste. Let's take a look at the stats.
 According to the National Family Health Survey (NFHS-III, 2005-2006), which surveyed 43,102 couples across 29 states, a scant 9.9% of all marriages were inter-caste, meaning the rest of the marriages were in line with caste. Kerala and Tripura had a high share of inter-caste marriages, with the numbers at  21.3% and 17%, respectively. The lowest share was in Bihar (4.7%), which remains bitterly embroiled in caste wars and identity politics to this day.
Interestingly, the survey showed that Goa has the highest percentage of inter-caste marriages (28.4%), a likely result of the state's exposure to outside influences, including 451 years of Portuguese rule. Yet, even Goa's Catholic community still retains the traditional Hindu caste hierarchy. The Portuguese colonists did little to change this, even as a part of their Goan Inquisition. As such, Goa's Hindu Brahmins became Christian Bamonns and Kshatriyas became Christian noblemen called Chardos. The Christian clergy became almost exclusively Bamonn. Vaishya converts to Christianity became Gauddos and Shudras became Sudirs. Finally, the Dalits who converted to Christianity became Maharas and Chamars.
Eduardo Sequeira of Cindrella Matrimony and Catholic Matrimony Marriage Bureau (with branches in Margao, Vasco, Panjim and Mapusa) says, "About 40% of people who come for registering at the marriage bureau strongly favour caste as a criterion in selecting a marriage partner." He adds, "Casteism in selecting marriage partners is seen more among Hindus, followed by Catholics and then Muslims. About 20% are willing to marry below their caste even if they are Brahmins or Chardos."
A couple in their late-fifties (name withheld on request) speaks of their 25-year-old inter-caste love marriage. The groom's family objected to the union since his bride was from a lower caste. Nonetheless, they went ahead with their wedding. The consequence? He was forced to leave his ancestral home and fend for his new family. Suddenly, he was unwelcome in his own home and all efforts to reunite with his family went in vain. It was only two years ago that his father, on his deathbed, finally said he was sorry.
But this is a story from a quarter of a century ago. What are young Goans today thinking? Twenty-two-year-old Stacy Cardozo says, "Marriages should be based on individual choices rather than societal aspirations. A successful marriage is not dependent on factors such as same caste, but built on aspects of mutual understanding and compatibility. Caste is not the main issue in marriage."
Mel, another young Goan, quips, "I don't believe in castes. We live in the 21st century; we are well-educated and equals. I think it is inappropriate for someone to choose a partner based on caste." "However," she adds, "I mean no disrespect to people who do believe in it.  I just think it is unfair to judge someone based on something that has been drawn down through the years and that virtually doesn't exist anymore."
Another 22-year-old, Dilsha Valsan, tells me, "India still follows the caste system which creates enmity and anger among some sections of people. I strongly feel that a change can be brought about only through inter-caste and inter-religious marriages. Only then we will learn to respect and accept all castes, cultures and religions."
It's fashionable to speak of the ubiquitous inaction of Goan and Indian authorities. But the truth is officialdom has taken measures to eradicate caste from society. The Centre has written to states to provide incentives to those who opt for inter-caste marriages in a bid to foster a 'caste-less society'. Already, Goa, Uttar Pradesh, West Bengal and Kerala are giving incentives to couples who marry outside their caste or religion. Now, New Delhi wants the remaining states to follow suit.
Goa gives Rs 1 lakh (versus West Bengal's Rs 2,000 and Gujarat's Rs 50,000) as incentives to couples who marry outside their caste or religion. In 2008-09, the state government awarded six couples for inter-caste marriages, according to the Statistical Handbook of Goa. That's the last year statistics are available, and it's possible the number of couples availing of the benefit has grown. However, it seems clear that, either because of lack of awareness or procedural red tape, few are taking advantage of the incentive, which can be obtained by approaching the Directorate of Social Justice and Empowerment.
Ultimately, the decision to marry outside one's caste isn't about governmental incentives, but the ability to break the shackles of outdated traditions. The belief in the equality of human beings irrespective of caste, race or gender has to begin right from the formative years of a child's life. I remember my dad often encouraging me, "Follow your heart when choosing your life partner. Caste and religion should not be used as a basis for selecting someone with whom you are going to spend the rest of your life." Wise words from a wise man.