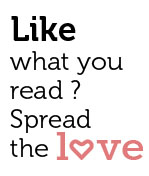 Share
Manohar Parrikar – CM of Goa
The Truth About 'Special Status'
From the Goan perspective, it's not hard to see why so many folks in this tiny state of ours are hankering for "special status" – laws that would ban real estate sales to outsiders. For one, such a move would almost surely bring prices down, suddenly giving ordinary Goans the possibility of being able to afford their own homes. And it might help reverse what many Goans see as the deeply troubling trend of our state's culture and heritage being swallowed up by Mother India.
Eleven Indian states already enjoy "Special Status" or "Special Category Status" – Arunachal Pradesh, Assam, Himachal Pradesh, Jammu and Kashmir, Manipur, Meghalaya, Mizoram, Nagaland, Sikkim, Tripura and Uttarakhand. Can Goa be added to this list? Fortunately for those who would hate to see outsiders banned from buying land, and unfortunately for all those clamouring for Goan Special Status, prospects for such a move look highly unlikely.
To be sure, lip service is being paid, including by the chief minister himself. Committees are being set up to explore the issue, including a recent seminar organized by the Goa Legislators' Forum. And a Goan delegation is scheduled to depart for New Delhi to push for Goan Special Status (which would require an amendment to the nation's constitution).
But Goa's real estate magnates are among the most powerful players in the state, and despite Chief Minister Manohar Parrikar's occasional verbal nods to Special Status, he is seen as amenable to the wishes of the business community. Moreover, the BJP-led central government, with its Hindu nationalist bent, is not likely to bend over backwards for the cause of Catholic cultural preservation in a former Portuguese colony. The central government has already struck down a number of attempts to prohibit or restrict land sales to non-Goans.
"I laughed, long and hard, and then laughed out loud some more on reading the aghast responses to the denial of Goa's request for Special Status," says scholar Jason Keith Fernandes. "The laughter was not because the demand for Special Status is unjustified, but because the response was so obvious!  There is no way that a government composed of the BJP, a party committed to the RSS vision of an undivided India, and the creation of the history of a Hindu India, will ever concede to the recognition of special-ness for any part of India that does not rest on Hindu-ness."
At the core of the demand for special status, as outlined by the Goa Movement for Special Status, or GMFSS, lie two dominant issues: the influx of migrants and the "takeover" of huge tracts of land by moneyed outsiders.
"We dread of obliteration of our very existence and identity as Goans, of being uprooted from and dispossessed of our lands.  Unregulated mass influx of migrants and takeover of huge tracts of land and homes of Goans by unscrupulous money bags from the outside are the bane of our common good as an indigenous settled people comprising many diverse communities," said a letter by the GMFSS to national legislators back in 2008.
The GMFSS, founded by the late Matanhy Saldanha and continued today by his politician wife Alina Saldanha and co-founder Prajal Sakhardande, sent the same letter to Prime Minister Narendra Modi when he came to power earlier this year.
"We are the smallest state. Smaller than the smallest district of any neighbouring state. We don't have the resources to accommodate the flood of migrants we have seen moving to live here," Alina told Goa Streets recently.
Migrant labourers working at a construction site
India's constitution guarantees the right of every citizen of the country to reside and settle anywhere in India. To take away that right in Goa would require an amendment to the constitution adding a specific, carefully worded clause explaining what rights Goans have over others.  And that amendment would have to be passed by a two-thirds majority in both the upper and lower houses of the Indian parliament (where Goa's representation stands at 0.3 percent).
Defining "who is a Goan" is just one of the many hurdles that would have to be overcome. Would you have to prove that both your parents were born here? What if your grandmother was from West Bengal? What if you moved away when you were five?
Many have argued that there's no need for Special Status granted by the centre, and that Goa can enact its own laws to save itself. One delegate to the recent Goa Legislators' Forum seminar, former Union Minister Ramakant Khalap, said Goa's land laws are largely copied from those of Maharashtra, except the neighbouring state's prohibition against selling agricultural land to non-farmers.
"When Goa copied the (Maharashtra land) act, that provision was surprisingly omitted," Khalap said, adding that it's possible to bring it back with a new amendment.
Ferdino Rebello, a former Chief Justice of the Allahabad High Court and another delegate to the seminar, argued that, according to the Indian constitution, "power to protect land is exclusively with the state legislature." He said that sending delegations to the centre to press for Special Status were merely attempts at playing to the gallery.
A third opinion, however, came from Goa's representative to the Rajya Sabha (the upper house of parliament), Shantaram Naik, who said that state laws were insufficient and only a constitutional amendment could save Goa.
Naik pointed out that the Goa government did carry out an amendment to the Indian Registration Act in 2008 requiring sub-registrars not to register certain deeds. But he pointed out the country's president declined assent to the amendment on grounds that the bill violated the constitution.
To be sure, there's a difference between "unlikely" and "impossible" – and theoretically, at least, Special Status for Goa could happen, especially since the designation already exists for 11 other states (albeit largely to protect tribal identities in the North East).
And while there are other aspects to Special Status besides land ownership, that issue has dominated the public discourse in Goa. If it ever were granted to Goa, Special Status is not likely to be applied retroactively, meaning that outsiders who have already purchased land in Goa would not risk losing their property. However, it seems clear that if real estate could only be sold to locals going forward, prices would come down – as few Goans are able to afford the astronomical prices that currently reign in the market. That would be excellent news for the tens of thousands of Goans who are currently shut out of all possibilities of purchasing their own homes, including Vrushali Kelekar, a mother and novelty store owner in Ponda.
"Our dream is broken," she recently told Streets. "Thirty to forty lakhs minimum for a flat in Ponda. We have given up."
Of course it would be awful news for current owners, if values plummet. Jason Keith Fernandes, however, believes the real estate elites have nothing to worry about.
"Local landlords can still get into partnerships with external capitalists to allow for high rise apartments," he said.
Goa has had several popular movements after Liberation stressing its identity, ranging from the Opinion Poll, Language Issue, Statehood, to the Regional Plan. These movements were largely centred around the Catholic-dominated villages of Salcete in South Goa.
The common thread through all the movements is the drive to preserve Goa's unique identity, apart from the rest of India. Keeping Goans in Goa is perhaps the best way to preserve the state's identity, but that's been an uphill battle for a very long time. It used to be that Goans in search of jobs emigrated to British colonies in Africa or such imperial cities as Bombay, Karachi or Mombasa. More recently Goan emigration has centred around Australia, Canada, the UK and the oil-rich Gulf states.
This helps explain how the percentage of Catholics in Goa has gone from nearly 50 percent at the beginning of the 20th century to just around 26 percent today.
Agricultural traditions like growing rice or harvesting toddy from coconut trees are dying, too, as we move away from an agrarian economy.
Goa for the Goans? It might sound like a good idea, but how many of our people will perform menial jobs in construction or garbage collection? Here's the bottom line: deign to labour, or keep quiet about migrants!
The point is we have laws and policies right here in Goa, and they can be used to preserve our precious heritage. First, by creating the economic conditions that would keep Goans at home. Second, by stemming the tide of rampant environmental and architectural degradation. Third, by making sure infrastructure keeps pace with development.
It's important also to keep in mind that not all change is bad, even when a region's fundamental character is altered. What was Bali like a generation ago? Or Maui or Ko Samui or Macau? Goa's not the first beautiful holiday destination to attract outside investment, and it won't be the last. Yes, there are winners and losers. Yes, the loss of identity hurts. But you don't have to bring back yesterday to achieve a better tomorrow.