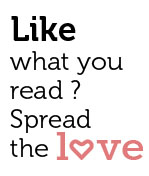 Share
At 90, pharm Percival Naronha is still our culture conscience
Percival Noronha turned 90 last month. He's a rather unassuming gentleman, so it might surprise one to learn that he's largely responsible for some of Goa's most noteworthy gems: the preserved architecture of Fontainhas, the River Road stretching along the Mandovi to Miramar, Goa's only observatory.
Now this is no ordinary man. Professor, writer and preserver of the past, Mr Noronha is in some ways the state's cultural conscience, reminding us at every turn of where we have gone astray and what needs to be done to get back on track.
"I often wonder why we Goans did not hold fast in preserving our ancient historical structures like other cities in India and around the world", he laments.
Ascending the sweeping staircase of the 100-­year-­old casa at Fontainhas in Panjim's Latin Quarter, one enters Mr. Noronha's home, its tiled flooring, ceiling rafters and eclectic artefacts testifying to a time gone by. Not only does he have a lot of antique furniture, he also possesses 2,800 slides on Goan antique furnishings in the Rocco, Baroque and Manueline styles.
Mr. Noronha was the driving force behind preserving the aesthetics of the architecture at Fontainhas. He was instrumental in getting a law implemented that prevented the construction of buildings higher than two stories in the area.
His interest in history began when he started lecturing on the evolution of Indo-­Portuguese furniture in Goa. He expanded this to culture and heritage conservation of churches, temples, monuments and artefacts.
Like other stalwarts of the Portuguese era who miss the very rulers they banished, Percival Noronha is unhappy with the state of affairs in Goa today. He laments, "I cannot say I'm proud to see this beautiful countryside being transformed. It pains me to see it losing its ethnic nuances." He talks about the 'appalling' hygiene and cleanliness problems, particularly in public spaces. He mentions mining silt, garbage and sewage being dumped into lakes, and talks of exquisite monuments and temples being polluted with waste.
Apart from his efforts at preserving Goa's architectural heritage, Mr Noronha also initiated and oversaw the construction of the boulevard along the Mandovi River on DB Road. It's seldom been an easy ride. He suffered a series of setbacks while attempting to save Goa's old-­world charm, and at one point was left incapacitated following a hip injury. Added to that was the uphill task of trying to break through the shackles of bureaucracy. As a result, a lot of improvements which were in the pipeline died an unnecessary death.
Of all the state's ills, Mr Noronha says corruption is what most holds Goa back. He says, "It was due to the funds given by a foreigner that saved the disintegrating Reis Margos Fort. In 1999-­2000, Goan architects revived the vernacular architectural styles. But none of these rules were implemented when, nine years ago, the government encouraged out­-of­-state builders to put up 'stenciled' box structures and gated properties." In his eyes, Goa has lost some important values. And unlike the days when criminals were actually punished, the law and order situation has deteriorated and corruption prevails, he says.
Mr Noronha is a man of many achievements. A visiting professor at universities in Portugal, Macau and Rennes in France, founder of the Goa chapter of the Indian Heritage Society & the Association of Friends of Astronomy (Goa), this nonagenarian has been actively involved in many aspects of Goa's life. Along with history and architecture, he also has a keen interest in astronomy. While it was a subject he was taught in school, he saw how the younger generations had no concept of the subject since it wasn't a part of regular school curriculums. As such, he founded the Association of Friends of Astronomy (AFA) in December 1982 with the aim of bringing together individuals interested in the subject.
He approached astrophysicist Professor Jayant Narlikar and got the relevant permission from the state government to install an observatory at Junta House. The telescopes were donated by foreigners, and though most ministers were not interested, the Government of Goa has contributed funds. AFA now boasts of 600 life­-members and 400 student members. (Many citizens and foreigners avail of the facilities to study astronomy, too.) Mr Noronha also publishes a magazine, Via Lactea, which keeps members updated on new constellations and advances in astronomy.
When the observatory closes during the monsoon, AFA approaches schools for lectures, drawings, essays & 'Astro Quiz' competitions and organises field trips to study the configuration of stars during different seasons. Percival says he is content knowing that there are dedicated people who are not looking at financial gains but contribute only for the love of the subject. Just like he has been contributing to the upkeep of Goa's heritage from the years gone by, not so much for name, fame or money, but for the love of the land.