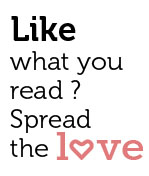 Share
Drinking during the day at a local bar 
Often the ladies pay the biggest price
Maria works as a maid in North Goa, search staying at her sister's place in Saligao with her teenage daughter while her unemployed husband stays back in Margao. Maria heads back home every Sunday and gives her husband a portion of her salary, which she hopes he will use to buy food but inevitably goes to the bottle instead. He starts drinking first thing in the morning, and by noon he's drunk. The burden of the family rests solely on Maria's shoulders, and she says she would have left her husband a long time ago were it not for her daughter.
"Who will marry her if her parents are divorced?" she asks.
Maria's story is repeated thousands of times throughout Goa. Countless men while away their days in an alcoholic haze while their wives keep the families afloat. The high incidence of alcoholism in Goa – mostly among men but sometimes among women as well – is one of the main reasons behind the intense pushes by some sectors of the population to restrict bars, music and nightlife. And the government has yet to find the right balance between attending to the legitimate tourism needs of the state and answering to the constituents who want drinking curtailed.
Indeed, Goa has yet to embark on a serious debate on how best to handle this enormous problem. Is closing down or limiting the hours of bars and wine stores the solution? Or is putting in place programs of prevention and treatment?
"The tourists who come to the state, do not come here to go to bed early. We must offer them at least some avenues to nightlife," said Nuvem MLA Mickky Pacheco, who was leading the charge of the coastal brigade in the recently concluded session of the Goa Legislative Assembly against a government decision to reduce the timings of bars and restaurants and not give a 24-hour licence.
Keeping him close company, another coastal MLA Michael Lobo contended that such a decision would be the death knell of the tourism industry in the state.
And here's how Chief Minister Manohar Parrikar weighed in on the issue. "In the name of promoting tourism, we shouldn't be promoting drinking among Goans. Go for yourselves in GMC (Goa Medical College and Hospital) and see… liver cirrhosis is the cause of maximum deaths in the GMC."
He added, however, that he was willing to make 'localized corrections' for the tourism specific areas.
Both the MLAs and their supporters want the government to go back to an arrangement whereby liquor stores could get an extension from 9pm to 11pm, which they were earlier entitled to after paying 50% of their original licence fee. The government has also disallowed pubs and bars to increase their timings from 11pm to 5am, which they were earlier entitled to do by paying 100% of the original licence fee.
"Goans often tend to overlook the issue of alcohol especially since it is so closely related to our Catholic festivities," says Dr José Pinto, a practising psychiatrist. "Every time there is an occasion, no matter how insignificant be it a cross feast, right up to a wedding, alcohol is served," he added.
"Goans are yet to realise the magnitude of the problem," he said.
Take for example the case of Aldona, a predominantly Catholic pastoral village towards the eastern border of Bardez along the Mapusa River. Its scenic setting makes it a perfect ground for litterateurs, intellectuals and academicians who seek a quiet village life.
With a population of around 6,600 (more than half of whom are women), the Aldona Primary Health Centre has to deal with a shocking number of alcoholics, many of whom relapse after going through a bout of rehabilitation.
"The doctors of PHC Aldona detoxify around 15-20 Alcoholic Dependent Syndrome patients a month on an average since June 2013. There was a need to help them stay abstinent," Dr Roshan Nazareth, a Medical Officer in-charge of the PHC said. To help cope they set up an Alcoholic Anonymous group which now meets every Thursday.
Over the last five years the state has witnessed 15,137 cases of alcohol dependency detected across Goa. The number of alcohol-related deaths in this period totalled 1536 (one-tenth of alcohol dependents), with the greatest number of cases being in Salcete, the Catholic heartland of the state.
Dr Anil Rane, a lecturer at the Institute of Psychiatry and Human Behaviour who has done several studies on alcohol dependency in Goa, has said that there was a strong correlation between alcoholism and common mental disorders.
Quoting studies, Dr Rane said that there was prevalence of 'hazardous drinking' in 21% of industrial workers. He added that the problem was particularly acute among the Catholic community.
He has suggested that bars and restaurants be given only a fixed timing to sell alcohol.
"Sale of alcohol should be limited to specific hours of the day such as from 7-11pm. This will ensure that people do not drink at work and also discourages people who limit to social drinking from developing a more abusive pattern," Dr Rane said.
Statistics made available by the Directorate of Health Services for cases over the last five years. shows that every year around 5,000 new patients receive treatment for alcohol abuse and related diseases, out of which around 500 die each year because of liver cirrhosis or related complications.
Another private psychiatrist Dr Jose Pinto has blamed lack of awareness for people taking to alcohol. "There is a misunderstanding that drinking alcohol is fine, but when they get into trouble they have no one to go to," he said, adding that alcoholics often lose their jobs, which only causes further frustration and more drinking.
 He lamented the fact that despite the magnitude of the problem, Goa still does not have a single rehabilitation or detoxification centre for alcohol and substance abuse, and that awareness programmes conducted by the Directorate of Health Services are negligible.
On the social front, wives of alcoholics have begun to realise the importance of having their own bank accounts. "Having joint accounts or allowing the man to have custody of the money only makes the situation worse. If I have my own bank account at least at the end of the day I have some secruity," says Rosaline Fernandes, whose husband spends his earnings as a daily wage labourer on the drink.