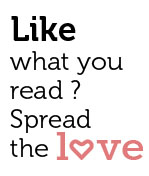 Share
A Participant enjoys himself at the Resort Rio Pool
Goa and the Nightlife Convention
The first thing you have to know about India's first Nightlife Convention, here held in Goa last weekend, is that the gods of precipitation decided not to cooperate. That meant the organizers from http://www.mypurplemartini.com/, a kind of India-based Facebook for nightlife, had to pull some rabbits out of some hats to make up for what were supposed to be outdoor pool parties and open-air wine & cheese tastings and a fashion show under the stars. That they were able to do so with characteristic panache and a sense of humour is a testament to their passionate commitment to Indian nightlife.
Yes, there was rain. But the Nightlife Convention was true to its creators' vision as an out-of-the-box, unique event bringing together the Who's Who in the Indian and international nightlife industry. Goa Streets was proud to be the local media partner for the event.
A fashion show featuring the spectacular work of Monte Sally and the Nightlife Awards recognizing the best in the business were perhaps the highlights of the happening – together with some rockin' after parties held in the ballroom of the Resort Rio at Arpora. But in the end, what really got things shaking were not the parties or the buffets or the product presentations or the fancy cocktails or even the fashion displays. The most stunning part of the event was an extraordinarily blunt discussion about nightlife held on Saturday afternoon at the resort, featuring talks by some of the country's top DJs and other invited speakers, including Streets' own Steven Gutkin.
Femina Miss India Universe 2008 Simran Kaur
Famed DJ Kushi Soni took to the stage and stunned audiences with a profanity-laced but ultimately deeply heartfelt diatribe against what's happening in the world of Indian nightlife. "Everybody is just trying to fxxx each other," he said repeatedly, denouncing the industry's inability to get together and fight for their mutual interests. Chief among Kushi's and DJ Aaron James' complaints were police actions, especially in the big Indian metros, that shut down nightlife venues well before things can get going, often making it unprofitable to stage events. The DJs said nightlife was suffering at the hands of the law with imposed deadlines and curfews that have party lovers cringing in despair alongside club owners. The session featured impassioned calls for DJ Unions and Nightclub Associations.
This talk got me thinking about our situation here in Goa. People from around India and the world love our beautiful state and its eclectic nightlife. When was the last time you had to head home on a Friday or Saturday night by 11pm? Most of us here get ready to leave our houses by 11pm; for Goans, the night is always young. Viva la Goa!
Hamza Rahimtula, another very well known DJ, producer and label owner, spoke of the fine reception his company Wind Horse has been receiving both at home and abroad for its forays into commercial and original music. He noted with some pride the warmth and hospitality associated with working in India, but lamented what he called a lack of professionalism in the local scene. Another speaker, British promoter Mark Cowan, urged those involved in the nightlife industry to be more candid about what they can and cannot deliver. It "not pleasant," he said, if you promise a crowd of 10,000 and only a handful show up. For his part, Steven Gutkin, who runs Streets along with his wife Marisha Dutt, offered helpful tips on how to capture people's imagination through the media. He spoke of his own experience as a young reporter covering the paramilitary armies of Colombia when he neglected to highlight that the death squads were offering classes in dance and pottery. His Bureau Chief at the time admonished, "You buried your lead!"
Model Dawn Mortimer 
The Nightlife Convention was the brainchild of Saarthak Gupta, CEO of http://www.mypurplemartini.com/, India's first nightlife and social networking portal. The theme for the convention was was 'It's Pleasurable Business as Usual'.
From the entrance, one saw puffs of smoke emitted in an air-conditioned enclosure. Two  Marlboro hostesses gave away free packs of Marlboro. David and Daniel Taylor promoted a product called Eshish by Vapelux. I tried to understand the mechanism of this e-shisha stick (electronic) which had no tar, no tobacco, no nicotine and no harmful toxins. They said it was 99%  safer than cigarettes (what happens to the 1%? I don't have an answer). It comes in flavors ranging from Strawberry to Green Mint Apple to Pomegranate.
Another interesting concept unveiled at the convention was a new nightlife zone being planned in Candolim called 'The District'. It's the brainchild of Investalyst, an enterprise run by Rishi Modi, who wants to create a 'Party Haven Shangri-la'. Think of 100,000 square feet of dedicated party space in the heart of Candolim, where bars and clubs are a few feet apart, at easy hopping distance. Nightclubs, restaurants, shopping arcades, an all in one enclosed 'district' where licensing and infrastructure needs are all catered to by Investalyst. If you cannot envision this concept take a walk down Tito's Lane in its current format and you will understand what I mean.
Dj Kushi Soul with Saarthak Gupta at the awards ceremony
And now on to the Nightlife Awards, a ceremony set amidst a scintillating fashion show by Monty Sally and Sai, with models scorching the ramp.  The beautiful ladies spearheaded by Dawn Mortimer strut their stuff from pool wear with boa feathers to elegant evening gowns. The categories for the awards ranged from Most Popular Brewery to Best Bollywood DJ.  Delhi walked away with a majority of the winnings. Goa also made a showing with three awards going to Sunburn for Best Music Festival and Most Popular Bar and Discotheque for Goa going to Cape Town Café and Mambos, respectively.
Here's a snapshot of who won what.
Best Live Act- Guns and Roses Live
Best Music Festival- NH7 Weekender, Pune & Sunburn,Goa
Best Event Company- Wizcraft International
Most Popular Brewery- Manhattan, Gurgaon
Most Popular Bar in Goa- Cape Town Café
Most Popular Nightclub in Goa- Mambos Café
FHM Readers' Best Nightclub in India- Kitty Su, Delhi
Most Popular Discotheque Nightclub- Kitty Su, Delhi
Most Popular Restibar/Lounge- Olive, Mumbai
Most Popular Venue for Gigs- 1 Lounge, Pune
Most Popular Lounge Bar Ambience- Olive, Delhi
Most Popular Artist- Arjun Vagale
Most Popular House DJ- Pearl
Most Popular Producer- Hamza
Most Popular Bollywood DJ- Khushi
Most Popular Electronic DJ- Dualist Inquiry
www.MyPurpleMartini.com is all ready to take Goa by storm this coming season, having opened a new bar called Refuel Station on Tito's Lane and featuring guess what? Purple Martinis. Try them. They're good.