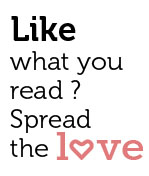 Share
Picture a romantic sunset ceremony overlooking Arossim Beach, followed by a magnificent dinner dance reception in the Salcete Ballroom. Welcome your guests with a cocktail shindig, treat the bridal party to a day at the Sereno Spa, and plan rehearsal dinner in one of Park Hyatt's remarkable venues.
At every instant, for every detail – from superb cuisine, brilliant floral arrangements, and fabulous live entertainment to the occasional gentle reminder to stop and savour the moment – the expert planners at Park Hyatt Goa Resort and Spa will help you realise the wedding day you've always imagined.
Park Hyatt Goa Resort and Spa offers flexible indoor and outdoor function spaces, making it one of the most ideal wedding venues in Goa. Get inspired and host a unique wedding at their resort's immaculate gardens, private beachfront and lush lawns, or choose from some of the most beautifully appointed indoor Goa wedding venues. The regal Salcete is a 4,030-sq-ft wood-panelled ballroom that can accommodate 500 guests. An exclusive entrance with a high pillar-less ceiling adds to the feeling of grandeur.
WEDDING SERVICES:
Wedding Specialists
Their experienced specialists are at your disposal throughout the arrangements and on your wedding day, and they will help to create an unforgettable day for you and your guests. To contact them, please call +91 832 272 1234 or email goarg-rfp@hyatt.com.
Wedding Themes
Choose to have a fairy tale inspired wedding at their picturesque Forest or a fashionable sangeet ceremony or Bollywood themed cocktail party at their Seaside Lawns. Let their panel of event management experts execute your every fantasy.
Food and Beverage
Extraordinary cuisine is showcased in an exclusive menu custom designed to meet your tastes under the guided supervision of their executive chef. You may also choose to have live stations to enhance the culinary experience at your wedding. An exhaustive selection of alcoholic and non-alcoholic beverages and discerning service complete the evening.
Wedding Cake
The resort's pastry chef can design the perfect wedding cake, based on your choice from a variety of designs and flavours.
Flowers and Decoration
Their panel of event managers have an eye for the most beautiful and intricate flower arrangements and floral designs you can imagine.
Accommodation for Wedding Guests
A special package rate is offered to all guests attending a wedding celebration at their luxury wedding resort in Goa.
Photography
Trust their wedding specialists to recommend only the finest photographers for your special day. Contact their wedding specialists at goarg-rfp@hyatt.com to plan a memorable collection of photographs of everything from the Bachelor Party and Sangeet to the auspicious Mehndi Ceremony and, of course, the big day itself.
Honeymoon
Spend your honeymoon in one of their luxurious rooms or suites.  Enjoy a candlelit meal at their romantic beach side restaurant, Palms, or a candlelit dinner in an intimate Cabana. Choose to take a romantic stroll on the pristine Arossim beach or relax in a sensuous rose petal bath in the privacy of your room. n
For quotes & inquiries, write to melina.arouzapai@hyatt.com