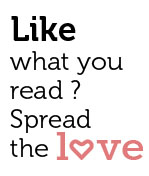 Share
In a village known for priests, footballers and sailors, Michael Beny Da'Costa doesn't mind being called 'garbage man.' Two years ago Beny was cruising at knot speed on a merchant vessel as a third marine engineer, a collective dream of half the adolescents who live in his village of Chinchinim, in South Goa.
But a moment in Texas where his ship had berthed, and a subsequent epiphany, changed everything for him. "I always wanted to do something unique and innovative. In USA I realised how (the) garbage problem could be turned to business," said the portly 55-year-old Beny.
In 2010, he shed his uniform and abandoned his gargantuan ship in favour of a modest tricycle, for daily garbage collection in his village. As the promoter of 'Time Wise Waste Management,' Beny and his 25 workers pedal the length of Chinchinim and nearby areas every day on these tricycles, collecting recyclable refuse like plastic bottles, metal tins, glass bottles and e-waste.
Beny is one of a small group of Goans taking action to solve an acute garbage problem – rather than waiting for the government to fulfil its promises to do something about the piles of garbage that are littering the state, clogging waterways, propagating disease and despoiling Goa's beauty.
And he's doing so with a simple philosophy in mind: All that can be recycled should be recycled. Soon Beny plans to start door-to-door garbage collection as well. "For me it (garbage) is wealth," says Beny, a literal statement understood better when  you lay out the figures on a spreadsheet.
Every month, Beny and his helpers collect 15 tons of plastic pet bottles, which he sells in bulk to recyclers outside Goa at Rs 18 per kg. Recycled plastic alone fetches him Rs 2.7 lakh a month.
It's not just plastic pet bottles. Beny picks up broken glass bottles, metal waste and cardboards, all commonly thrown along Goa's roads.
Beny grew up in a neighbourhood where youngsters dream of emulating Lionel Messi's dribbling skills or moving out of Goa in search of a job abroad. His comeback is particularly poignant, because unlike other expat Goans who have returned to their soil only to kick up their feet and retire, he chose garbage management as a business venture.
Even with its profit potential, garbage collection holds a certain stigma which puts it off limits for many. For a state which prides itself on tourism, Goa has been unable to find a single solution for effective garbage treatment.
Several sites chosen for waste disposal over the years had to shut down after local politicians and residents vociferously objected, at one point even forcing authorities to consider renting a large area in the neighbouring state of Maharashtra for dumping garbage.
Throughout Goa, it's not uncommon to see residents dumping their garbage on the roadside. And even those who wish to recycle have a hard time figuring out how to do so.
In the absence of a functioning garbage disposal system, many citizens burn their refuse, including plastics, the fumes of which pose a health risk of their own. Only a tiny fraction of Goa's waste gets properly treated.
After starting off from his village, Beny's garbage collection realm now extends to the neighbouring villages of Betul, Velim, Assolna, Cuncolim, Cavelossim, Mobor and Navelim. During the March assembly polls, Beny contested on the Trinamool Congress ticket, but failed to make a dent electorally.
One of his driving forces to contest the elections, he says, was to lobby for a tough law to punish those "littering and dirtying the place". Such a law is desirable, even if it puts Beny out of his job.