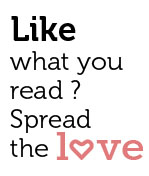 Share
Charity art auction in aid of Sethu Centre for Child Development and Family Guidance – 29th Jan at 7 pm.
Carpe Diem Art Gallery – Majorda will be organising a charity auction of artworks by 6 well known Goan artists to raise funds for Sethu Centre for Child Development and Family Guidance, a charitable trust that has been providing services for children with developmental, behavioral, emotional and educational challenges over the last ten years. In order to raise funds for a much needed larger permanent space, artists Mohan Naik, Norman Tagore, Sadguru Chendvankar, Suhas Shilker and Viraj Naik have contributed two artworks each that will be part of the auction, the proceeds of which will be donated to Sethu. Additionally internationally renowned artist Hesham Malik who exhibition is currently ongoing has also donated one artwork for the cause. Through this endeavour Carpe Diem hopes to garner support from those who appreciate quality art and a worthy cause.  The artists selected are senior Goan artists whose works are coveted by art collectors from around the world. The auction will be held on 29th January at 7 pm at Planet Hollywood Beach Resort, Utorda. Those interested in attending the event would need to contact : auctions@carpediemgoa.com | 8888862462.
Some additional information on each of the artists is provided below:
Suhas Shilker
Suhas Shilker, through his scribbles, wiggles and broad brush strokes has continuously captured the imagination of viewers who find meaning in the bold reds and subtle shades of greens and greys forming creative and yet mysterious designs to each one. An artist who for over 30 years has been working with abstracts, the veteran abstract artist has been steadily working on his 'mark making' ever since he graduated from Goa College of Art in 1982. Thirty years of practising abstract art, a genre that refuses to depict the physical world in traditional 'figurative' ways, have given Shilker a distinct visual style and language.
Mohan Naik
Mohan's style of painting almost always uses warm mellow shades often in oils or pastels and portray very stylistic imagery of village life and personal interactions between people on canvas. From his distinct style in capturing the female form to his much loved goats with extremely expressive human eyes, his fans and collectors admire the soft subtle yet warm tones in his work. As an artist he has not just developed his own unique style but also perfected techniques with oils and pastels that preserve the quality of the work for decades to come making his work even more of a collector's item!
Norman Tagore
An artist whose styles range from realistic portrayals of the human form to pop art and graffiti, Norman has the ability to capture life as is as well as portray colourfully a fantastical and ideal world. Norman's series of charcoal nudes are a stark contrast to the surreal world with simplistic strokes that depict the human body as we know it.
 Viraj Naik
Viraj's transmuted forms are surrealistic, yet describe the artist's observation of our current time in the realistic sphere. Greek mythological and Indian theological characters develop a new meaning on wearing a contemporary flavour. His work with print media such as etchings and woodcuts have been considerably appreciated in the art world.
Sadguru Chendvankar
A veteran and teacher, Sadguru's paintings are an example in precise geometry, compositional symmetry and visual chemistry. Textured surfaces with socio-cultural symbols such as temples, churches, greenery and more, his works boast of forms that fuse with the neatly layered background.
Hesham Malik
Hesham Malik is a leading contemporary artist of his time with a distinct style of coloured layers and fine embellishments in his figurative abstracts. Globally, he identifies himself as an Indian artist. Hesham currently holds the record for the most expensive painting sold by an Indian artist. Inspite of his consistent colossal success in the international art market, Hesham is a humble person who believes that art should not only be for the upper class but be made accessible to anyone.  A lifelong artist, Hesham painted both for personal satisfaction as well to help charitable organizations.
  Hashem Malik
For more information on Carpe Diem Goa click here: