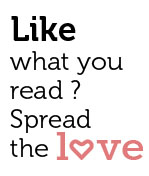 Share
Fort Tiracol Heritage Hotel in Pernem, north Goa, formally celebrated the beginning of the Christmas season and its first anniversary on December 21 at its fine dining restaurant – The Tavern Dining Room, Verandah & Bar – that offers exquisite cuisine with a spectacular view to match.
The meal was created, showcased and inspired by Chef Christopher Saleem, renowned all over for his delectable offerings at his restaurants in Goa called Sublime& Elevar. Dinner at Fort The Tavern was supplemented by a breathtaking sky full of stars that clothed the sweeping views of green Goa and its blue Arabian Sea and brought in the festive spirit with a magical feeling.
The four-course spread was paired by a sommelier from Sula with a selection of some of the finest wines India& France has to offer. The evening began early with a welcome aperitif to allow guests to bask in the full glory of the beautiful sunsets at Fort Tiracol Heritage Hotel. They mingled, wished each other a very merry season and found themselves awestruck at the sheer beauty of nature from this secluded vantage point.
Singer-songwriter Natalie Matos added a background score to the scene with stirring music accompanied by Vivek Philippe on percussion.Their uplifting performance leads you on a unique journey that winds it'sway across a number of genres including folk, soul, jazz, R&B and pop, with a number of their own originals & recognisable covers that brought a great buzz to the night.
The evening began with an amuse bouche of a watermelon and feta salad with coriander and mint dressing that was light on both tongue and stomach. The first course at the sit down dinner was a roasted cauliflower and garlic soup with crispy spinach offering a medley of textures. This was paired with a Sula Sauvignon Blanc 2016.
A filo pastry came next, stuffed with prawn, ricotta and asparagus on black tahini and saffron. For vegetarians, the filo simply skipped the prawn. Both sang with flavour and were accompanied perfectly with Sula Sauvignon Blanc 2016.
The third course brought continents together – a Goan-inspired dish for meat lovers and a French-inspired one for vegetarians. There was rawa fried fillet of sea bass on Goan chorizo risotto, crispy fried okra and tambdi bhaji (red amaranth) that offered a modern take on local favourites. Across the divide were zucchini cups overflowing with ratatouille and herbs on potato gratin, green spinach and white wine cream sauce. Both dishes were paired with Le Gran Pinot Noir from France 2015.
Finally, dessert tied it all in, taking the shape of a silken tofu cheesecake with ginger crumble and pickled lime. It was dainty and delicious, allowing uncommon flavours to fuse perfectly together. A serving of Sula Late Harvest Chenin Blanc 2015 came alongside.
The event was supported by curator of the Tavern menu Christopher Saleem, Sula Wines, artisan bread company Rare Republic in Siolim, and cheese specialty firm Fromagerie Happy Cow with their locally made produce.
Hosted by Director Rainer Stoll, the evening was attended by high profile guests, who thoroughly enjoyed themselves in the unique setting and left more than pleased to return again simply for a taste of Chef Christopher Saleem's food at The Tavern at Fort Tiracol Heritage Hotel.
The Tarvern Dining is a a destination of fine dining – a great day out with stunning views, awesome food & fine wines.