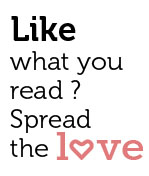 Share
Breathtaking Places to Say "I do!"
It's not as crazy as it may seem. Sure, you're not perfect, and your flaws are numerous and there for all to see. But somewhere out there is another human being who's willing to look beyond them and say, "I want you." Unlikely? Sure. Miraculous? Perhaps. Against all odds? Seems like it. But when that significant other looks into your eyes, face lit up with a smile that melts your heart, and says, "Let's spend the rest of our lives together," it's time to get to work. A perfect wedding does not ensure a perfect marriage, to be sure. But let's face it. It's a good start. Without any further ado, please enjoy the Goa Streets guide to some of the best places in Goa to say, "I do!"
On the shores of the Arabian Sea at Arossim Beach in South Goa, the Park Hyatt Goa Resort and Spa is one place you simply cannot go wrong if you're looking for the perfect venue to 'seal the deal' with your significant other. It's not just because of the crashing waves, idyllic setting and world-class food & drink. It's because these folks have taken it upon themselves to be the "wedding capital of Goa", if you will. No detail has been neglected, no stone unturned, no idea unexplored. This place is a decadent, exuberant and wholly wonderful venue for getting hitched in Goa. Behold, dearly beloved! This place is wedding central.
Phone: 0832 272 1234
There's a reason everybody loves the Goa Marriott Resort & Spa, and so many choose this place to make the commitment of their lives before hundreds of happily weeping spectators. It's because of the personalized attention, the luxurious pampering, the breathtaking waterfront location and the fact that all this is taking place in the epicentre of Goa – the capital city of Panjim. Enough said. Getting married at the Marriott is a solid, entirely smart choice! Oh, and did we mention there are "wedding planners" here at your beck and call?
Phone: 91-832-2463333
If South Goa is your preferred destination for exchanging vows and entering a state of holy matrimony, take a serious, heartfelt look at the Alila Diwa Goa in Majorda. It's hard to pinpoint what it is about this venue that stirs one's soul the way it does, but it likely has something to do with their commitment to laid-back elegance. On your Big Day, expect to be pampered in a Big Way, in a blissful setting that screams out, "Relax and enjoy!" You can tie the knot on the beautifully landscaped lawns or the posh ballroom or the scenic courtyard. The service is personalized and the packages are tailor-made to suit the particular desires of the bride and groom (yes, HIS opinion matters, too!).
Phone: 0832 274 6800
There's a reason the word "Grand" is part of the title of this resort, because the word is entirely appropriate for what you will find at the Grand Hyatt Goa. Once you make a decision to hold your wedding here, more choices await. Will you exchange vows beside the sea in this serene Bambolim location, or will you go for a more traditional ceremony on the plush green lawns? An army of wedding experts will be on hand to make your day perfect, from floral arrangers, decorators, videographers, photographers, hair and make-up artists and other professionals. No other venue in Goa can match the size of the Grand Hyatt's banquet facilities, and the understated elegance of the Indo-Portuguese architecture set alongside the water makes this place an ideal wedding destination.
Phone: +91 832 301 1234
Vivanta by Taj – Holiday Village/Fort Aguada
The Vivanta by Taj – Holiday Village, and their sister property, the Vivanta by Taj – Fort Aguada, are two of the best places in Goa to begin the journey of marital bliss. Both destinations offer breathtaking views, superb service and creative, unique approaches to holding a perfect wedding. Goa Streets publishers Marisha and Steve were married nearly 13 years ago in a sunset wedding on the shores of the Arabian Sea at the Taj Holiday Village. The decision to choose this venue was made with great care.Phone:  +91 832 664 5858
Grand Mercure Goa Shrem Resort
A newcomer to the Goan wedding scene, this place truly rocks when it comes to world-class wedding experiences. Near the heart of North Goa's bustling nightlife and beach scene, the resort combines heritage, natural beauty and an unflinching commitment to excellence to make your Special Day memorable. A great choice for all those romantic hearts desiring to begin their lives together in style!
Phone: +91 832 249 4848
Dreamy Horizons by Sunset Getaways is fast emerging as the go-to place for all those seeking the perfect wedding in Goa. These folks offer a one-stop service – from choosing the venue to finding the right music to procuring the ideal beach setting for the Big Day. If you can imagine it, Dreamy Horizons can create it – from a pianist playing soulful tunes as you and your beloved walk into the sunset to a Moroccan lantern lounge to a black-tie sitdown. You name it, they'll make it happen. Highly recommended!
Phone: +91832 243 7231
One of the best kept secrets in North Goa, Resort Rio is a terrific new property on the banks of the Baga River in Arpora, just minutes away from the best nightlife in the state. The rooms and facilities are luxurious, the architecture is sublime and the service impeccable. Great choice for all those wishing to tie the knot in a classy, elegant location with terrific service.
Ph: +91 832 226 7300
To be sure, the Park Calangute is more than just party central, even though, judging from their presence in places like Kolkata and Bangalore, they are clearly rewriting the book on nightlife in India. Their Goa property is a great place to get married not only because of their seaside location, world-class food and drink and breezy, laid-back ambience. It's also because they're committed to listening to what you want, and delivering. One of the best beach properties in the state, this boutique resort knows what it's doing.
Phone: 1800 102 7275
Let the good times roll. This is the mantra of Destination One, and not without reason. This is a unique kind of place, and an extraordinary experience. Here you can expect great food, music, drinks and excitement, in a happening beachside location with the sound of thundering waves in the background. The staff understand that your wedding is the most important day of your life, and act accordingly. Elegance and sophistication are the buzz words, and the singular goal is to make the day completely memorable.
Phone: +91 832 249 4100
Wedding Cakes at Butter Fingers:
This place is one of the most popular bakeries on the Candolim Beach belt – well known for its pop pastries and stuffed puffs. But here's a somewhat lesser known fact but a no less important one: Butter Fingers specializes in Customized wedding cakes. Here you will find a wide variety of designs to choose from – and the bakery can tailor make your cake to fit your particular desires and sweet fantasies. For the perfect wedding cake of whatever shape and size, this affordable and high quality pastry joint is THE place to be.
Phone:  +91 8326511327, +91 8326511320, +918308344555
Weddings by Jimson Caters:
JIMSON'S CATERERS, "The House of Good Food", can provide the perfect banquet for an unforgettable wedding in Goa. The live food displays & flambe on Grills are a spectacle to behold, producing scrumptious offerings like Chicken Shaslick and Grilled Prawns. For a bit of the Indian touch, there's Romali Roti, not to mention the onsite Chinese cooking which adds aroma and glamour to your Big Day. There's nothing to beat JIMSON'S 'Bhangarachem Goechem Randop', including Park Sorpotel, Sannas, prawn Curry, Vindalo, Caffreal, and Kishmore served on banana leaves and in earthen ware. The effect is to give an unmistakable Goan ambience to your Goan wedding.  To end on a sweet note, the variety of fresh tropical fruits is wide and tempting, and the desserts are exotic and satisfying. A nice choice for competent, reliable, creative and professional wedding catering.
Betalbatim, Salcete, Goa, 403 713, India 
Mob : +91 9822 158 514 
Phone :+91 8322 880 406 
E-mail : jimmy.cota2010@gmail.com
Chandni Chowk Weddings
Chandni Chowk, one of the state's most delicious North Indian restaurants, provides excellent catering services for weddings and other occasions. The offerings from Punjab and other northern states are wholly authentic, starting with the Butter Chicken, Paneer Khurchan, Daal Makhani and Bhindi Amchuri, along with assorted Indian breads. That Chandni Chowk is owned by Xavs Norr, the adventurous, innovative chef who also runs Route 66 and Tin Tin (which serve high-quality American and other Western food), ensures that your event will not only feature world-class food, but also a rather extraordinary mix of East and West.
Phone: 096239 22796