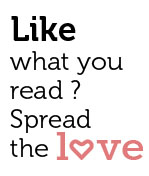 Share
.
.
After a ten minute drive off the National Highway 17 in South Goa, into Nuvem village, you come up to a massive development in the middle of nowhere. Walk up the steps and you rub your eyes in disbelief. A massive stone quarry towers above, and at its base is a little Goan hamlet, replete with Indo-Portuguese houses in many hues. Walk up to the houses and be prepared for another surprise. The houses are not real, but just the façades with verandahs and balcaos, built into the face of the stone quarry. The façades are beautifully detailed, with gabled roofs, eavesboards, oyster shell windows, and decorative pillars.
This events venue is part of a larger water park complex called Froggyland, envisioned by its owner Cancio Mascarenhas of Nuvem. The 10-acre laterite quarry that had been lying abandoned for the last 25 years has been trimmed and sculpted, and presents a spectacular view at night, looming surreally over the guests below.
"I had a tough time searching for land for the water park and events venue," says Cancio. "The people of Nuvem have been welcoming and open to the idea."
Being from Nuvem and caring for the locals has also helped. "I have provided employment to several village folks in the pools, gardening and labour work. Soon, it will be a tourist destination and there will scope to put up food stalls which will benefit the locals."
Set for an October launch later this year, Froggieland will be a full-fledged water park. It will have the basic slides for kids and adults, a wave pool and a water pool, besides the bumper boats and other adventure sports like rock climbing and 'river' crossing.
The stone-quarry 'Village' venue opened in December 2012 and can accommodate upto 1,000 guests. News of this venue has spread rapidly by word of mouth, with several events and weddings having already taken place there.
Cancio, who has a diploma in structural fabrication and fabricated engineering, has flirted with party venue concepts, like the Woodbourne Country Club at Nuvem, in the past. "The past has been patchy with me having to sell off Woodbourne club. I have no one to blame; it was all my fault, I am too mild and I was let down by my administration lapses."
He speaks on what helped him live through these difficult phases in his life. "When I was down and out it was just prayers and sports that made me hang on to life. Prayers helped me calm down and keep the faith, while sports has been an amazing stress buster. I would just get into my shorts and rush off to the ground to play football. It's a perfect time to just let everything go."
"The concept of the Village is unique to any other set up that you might have ever seen. A lot of thought has gone into the interior design―the garden, the type of flowers, even the kind of lights."
Shashi d'Costa, an avant garde artist from Margao, helped him design the houses and the gardens.
On probing deeper, Cancio reveals the source of his inspiration.
"When I was holidaying in Doha, I visited the Villaggio Mall, which has a feeling of a village, with artificial windows created on blank walls and a sky illusion created with domes and lights. I thought of using this idea here."
The derelict stone quarry was 'love at first sight' for Cancio, who was hunting for a place to make his dream come true. "I just flipped the moment I saw it. It cast its spell on me even when it was wild and abandoned. I called up the owner within minutes and told him I'm taking it."
He plans to make the water park affordable to the locals to give them a taste of the fun at an affordable rate with yearly memberships.
"As Goans we are blessed with a beautiful landscape but we move to foreign lands in search of jobs," observes Cancio. "Not everyone can afford to put up a water park and a party venue, but we should not give up on our dreams of doing good business here. The government should back local businessmen and these local businessmen should in turn provide jobs for Goans. We don't have the money to buy land and equipment like Essel world (in Mumbai), but we have the heart to give it a try in whatever small way we can."
.
.