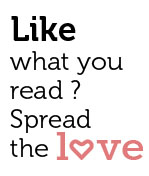 Share
 (From left) Rahul Basu, order Aisha de Sequeira, Pravin Sabnis and Haresh Melwani
A Highly Eventful Symposium Brings Out Intense Emotion and Intellect
The Goa Opinion Poll was a referendum held in Goa, on 16 January 1967, to decide the future of the Union Territory of Goa, Daman and Diu within the Indian Union. Today, 50 years later, Goa is again on the crossroads with her identity challenged with such intensity that the gains of 1967 may well seem to be a mirage.
Goa ForGiving opened the Golden Jubilee year of the Opinion Poll with a symposium on the most pressing issues Goa is facing at the moment. It was inaugurated by Ms. Aisha de Sequeira, Managing Director, U.S. Investment Bank. She is also the granddaughter of the late Dr. Jack de Sequeira, Father of the Opinion Poll. Prominent personalities and a number of grassroots Goans came together onto one platform to voice their opinions. Among the topics highlighted at the seminar was "Sussegado- Is That the Future?" The word "sussegado" has been wrongly interpreted and understood as lazy, when its actual meaning is being peaceful or contented. Panelists were Sandesh Prabudessai – Senior Journalist; Vijai Sardesai- MLA, Fatorda; Gautam Amonkar, Economist/ Builder and Sujit Sumitran, Social Activist.
Another interesting topic was "Migration and Portuguese Passport", a popular craze, especially among the youth. On the panel we had Savio Fernandes, Chef at Kudos in Colva, who is a Portuguese passport holder, but is back in Goa, and very successful. He urged Goa's youth to stay home, and work here instead. Others on the panel were senior advocate Cleofato Almeida Coutinho, Novelist Rohan Govenkar and Chef Cyrus Todiwala OBE, DL who joined in via Skype. Cyrus spoke with sadness about Goan youth struggling to make a living in London, and said they were better off in their homeland.
We also highlighted the plight of Goan women in the topics"Girls and Societal Pressures" and "Sexual Harassment", moderated by Suvartha Hiremath, Faculty at IHM and Dr. Meenacshi Martins, respectively. Vasanthi Mardolkar is a housewife who spoke on how she refused to accept government doles, and chose to earn her living on her own. Her comments struck a chord among a lot of people, especially the homemakers. On the panel were also Mr. Armando Gonsalves, Chairman Goa ForGiving Trust; Lakshmi Gonsalves, Ex Sarpanch, Majorda; Svedlanska Pires, MC, Sonika Lotliker, aspiring actress and Jane Rodrigues who came down from Mumbai to be with us.
Aisha de Sequeira lightig the traditional lamp with Armand Gonsalves and other participants.
Other topics included "Environment- Rejuvenating Our Motherland," with senior stakeholders speaking about Goa's waterways and the ongoing mining issues. The panelists included Dr. Ramaiah, Chief Scientist at NIO; Dr. Oscar Rebello, Blaise Fernandes, Marine, Environmental and Petroleum Geoscientist; Architect Tallulah D'Silva; Environmentalist Lisa Dias Noronha; Vishal Rawlley, Media Creator, and on Skype, we had Goa's very own Urban Design and City Planner, Mr. Vinayak Bharne from the USA. Mr. Bharne was excited about being on the panel, and happy to give in his suggestions and opinions. His commitment was evident from the fact that he stayed awake till 4 a.m. US time.
The topic "Restoration of the Collapsed Faith in Governance" brought out the frustration of citizens, disillusioned over unsatisfactory governance and administrative performance. On the panel for this discussion were Ramakant Khalap- Former Union Law Minister, Former Deputy Chief Minister of Goa;Jaspal Sindharh- Strategic Thinker, Advisor to various Senior Ministers; Pramod Acharya- Editor, Prudent Media and Ricardo Rebelo, Social Activist.
The final topics were "The Bismarque Effect- Development for Whom?" and "Youth Power- Are We Chasing a Mirage?" which took place simultaneously in two halls. The Bismarque effect focused on taking the legacy of Fr Bismarque Dias (an activist whose body was found floating in the Mandovi River) forward, and what he stood for. Youth Power focused on how young people are an important part of the Goa's future, and how they can play a major role in saving our Motherland. The Panelists for Youth Power included young people like Siddesh Bhagat, Kapil Korgaonkar, Aneesh Gera, Antonio Pacheco and myself. The session was moderated by Valmiki Naik.
The "Future Of Goa" brought together for the first time an unusual mix of panelists, which helped us bring forward opinions from a wide range of thoughts. Mr. Vinayak Bharne remarked that "The 'Future of Goa' event was a landmark gathering in Goa's recent history". "Goenkarponn" (Goan-ness) may be subdued and on the backseat for the moment, but it is not dead. Panelists agreed that Goa is in need of rejuvenation and revival.
On behalf of the Goa ForGiving Trust, I would like to thank each and every person who helped us make it happen, Tania Shirodkar, Rhea D'Souza, Sonika Lotliker and most importantly Prajal Sakhardande for his constant support.
Shaeen Gomes is Trustee of GoaForGiving Trust
Dr. Ramaiah poses a question