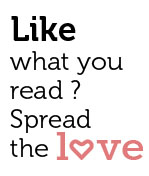 Share
Sheetal Nagvekar at her Green Fingers Nursery in Calangute
Exotic fruits, sick  funky plants and the evolution of one woman's Green Finger
Where in Goa can you find vermicompost with earthworms and litchi grafts and flowering creepers and African violets? Where are the begonias and vanilla spice and mulberries?
The answer is in Calangute, at 29-year-old Sheetal Nagvekar's Green Fingers Nursery.
Now this is no run of the mill plant joint. The nursery specialises in certain hybrid varieties of fruit crops and tries its best to promote local Goan varieties. There are exotic fruits and unusual grafts and even the opportunity to see emus and ducklings.
Sheetal exclaims happily, "I enjoy what I do. Gardening has always been my hobby. Seeing my clients with a happy smile makes my day."
Green Fingers deals in all types of plants – horticultural grafts, spices, flowering and ornamental plants, indoor plants, creepers, vegetable seedlings, tissue culture bananas, palms, varieties of lawn, aquatic plants, forest trees and many more. Cocopeat, vermicompost using earthworms and other organic compost are among the varied and always interesting offerings.
The nursery also houses exotic fruits – avocado grafts, rambutan (red and yellow variety grafts), cardamom, soursop grafts, litchi grafts, dragon fruit, milk fruit, durian, velvet apple graft, jagma graft, adav grafts, sweet ambada seedless grafts, wood apple grafts, strawberry, apples, and grapes. (This is a decidedly partial list).
Sheetal grafts fruit plants, rosewood, sandalwood, water lily, torch ginger (3 colours), shampoo ginger, Heliconia (sexy pink), air plant, pitcher plant,  flowering creepers, anthuriums, dendrobiums, phinolopsi, oncidiums and other varieties of orchids, tacca, ylang ylang, African violets, different varieties of bamboos and ferns, blood and other lily varieties, begonias, all varieties of palms, cardamom, vanilla, and other spices and some Goan fruit varieties like adav, cherry, mulberry and local lime and banana.
The nursery also provides services in farm development. Sheetal explains, "We look after the fencing, irrigation, and future marketing of the crop. It is developed as per the customers' requirements organically or inorganically. Some customers want to develop land for ecotourism."
Sheetal, a young hardworking entrepreneur, finds immense satisfaction in this venture that she started three years ago.
In addition to Green Fingers, Sheetal has done landscaping for Golden Tulip Hotel in Candolim, Ramans Hotel in Baga, Wooden Village in Morjim and has taken up the residential projects of Apeksha homes and a few private bungalows in and around Mapusa.
Hailing from a middle-class farmer's family, Sheetal was exposed to agriculture at a very young age. Her dad had high aspirations of his daughter pursuing some fancy degree in engineering or architecture. But the young girl followed her heart's desire, which turned out to be not too different from her father's (yes, it's true leaves don't fall far from trees).
Her love for nature motivated her to specialize in floriculture and landscaping at Puroshottam Walawalkar Junior College, Mapusa. She also completed her diploma in an agriculture-related course through Yashwantrao Chawan Maharashtra Mukta Vidhyapit, Nasik.
She worked at one of the leading nurseries in Goa – Mr. Farmer Nursery, Guirim. Armed with experience and education, there was no turning back for Sheetal.
With guidance and support from a few of her friends in the initial stages of setting up the nursery, she set up a smaller nursery some five years ago. It was only in 2010 that she started the Green Fingers Nursery on a bigger scale, investing all her savings in the venture.
The nursery has been getting a good response from the public after last year's Konkan Fruit Festival organised by the Botanical Society of Goa in Panjim. Sheetal quips, "Nowadays, people call up to inquire about new varieties or to visit the nursery or to do grafting/layering. A few educational institutes have requested me to conduct lectures on gardening, vermicomposting, grafting, etc."
She has had her share of challenges in business. She says, "I had to struggle a lot in setting up this nursery. I had to manually irrigate the nursery plants, unload the vehicles all by myself, protect the plants from animals, fire, excess water, etc."
She continues, "There were times when I had to face accidental loss; loss during transportation. The struggle is still on as it is an open business and one cannot just lock it down the way normal businesses operate."
Sheetal's fiancé Anup Painginkar has been a strong motivating force. Anup owns Vrushavalli Nursery in Canacona which is a sister branch of Green Fingers Nursery. Vrukshavalli Nursery is the production counter for all their plants, mostly horticultural grafts.
Sheetal is extremely grateful to her mother for helping her in more ways than one. Her mom single-handedly manages the counter when Sheetal is busy at the work sites.
One of her well-wishers, Tejen Majumdhar, was instrumental in providing the financial and moral backing for her venture.
The smart young lady also deals with arboric, clay and cement pots, and livestock such as ducklings, pigeons and emus. She can also arrange varieties of pets on customers' requests.
She says, "I am a person who cannot sit idle. I love interacting with my customers and expanding my business. I love collecting rare varieties of plants. Customer satisfaction and self-satisfaction is what I aim for. Don't cheat your customers. You will always find them visiting you once more for your services."
She adds, "There is lot of scope in this field. There is no shortcut to success. Be humble. That is what I had learnt from my parents when I was a little kid. Overcoming struggles and hard work pays in the end. Never forget to 'plant for the planet.'"
For this young lady, it is business mixed with pleasure – all in one.
For more information on Green Fingers Nursery, you can visit:
Green Fingers Nursery Goa, Near Palmarinha Resort, Calangute, Bardez
Phone: +91 9823040920; Email: gfnsheetalgoa@yahoo.in