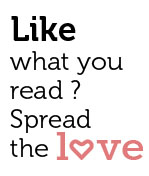 Share
Chicken cafreal dome, dosage crispy potato
Instinctive art meets distinctive cuisine at Park Hyatt Goa Resort and Spa
Chef Edridge Vaz & artist Shilpa Nasnodkar showcased an unique expression of their art.
This month, Park Hyatt Goa Resort and Spa is presenting Freedom of Expression through art and food. Goan artist Shilpa Nasnolkar and Chef Edridge Vaz from Casa Sarita have teamed up with expert art consultant Samira Sheth and to present connoisseurs of good food and art a unique opportunity to connect their experiences with both forms of creative expression in one place – the unique Goan restaurant Casa Sarita.
The opening evening was a celebration of all things creative – whether on the palate or of the palette. Shilpa displayed select pieces from her distinctive oeuvre while Chef Vaz presented a contemporary Goan menu. Shilpa's expressive raw style is reminiscent of the Neo-Expressionists with its highly textural brushwork and intense colours. Chef Vaz stimulates the appetite with his take on Goan food, creating a menu crafted from seasonal ingredients.
The preview saw the best of the gourmet and art world come together to create an experience that was truly unique. Chef Edridge, sous chef at Casa Sarita, has over a decade long tenure in the world of hospitality. His expertise includes a strong fascination with food and art, enabling him to create menus and dishes that amalgamate authentic flavours with modern and minimalistic presentations. Shilpa, a self-taught artist, is known for her work with acrylics and watercolours on canvas. She has conducted several successful one woman and group art shows, establishing herself as an artist to look out for.
Crispy pork belly, Vindalhoo Jam, rawa sanna
Freedom of Expression is on till the 28th of February 2015. The menu is a selection of distinctive creations like prawn soup with a kokum crouton; mushroom xacutti with Goan rice, pumpkin mergol, tival jelly and curry leaf pesto; chicken cafreal dome with crispy potato; crispy pork belly with vindalho jam and rawa sanna. The traditional alle belle is deconstructed to alle belle trifle; a perfect conclusion to the repast.
For further information or reservations, please call +91 832 2721234
Chefs in action
Chef Edridge in conversation with guests