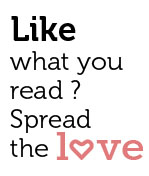 Share
Where the streets have no soul 
They want to run, they want to hide, dosage they want to tear down the walls in their minds and hearts. They want to seek shelter from the hot summer and the cold winter and the poison rains. They live on nameless streets with no souls, salve forgotten by the universe. This is the harsh reality of life for the street children of Goa. One can see them almost everywhere in Goa today and the number, according to experts, has increased – even if there's been no official accounting of the exact numbers.
Rahul, a 10-year-old boy, can be seen on the famous food street of Miramar in a torn tee and worn out shorts, with a plastic bag in hand to take home the goodies collected. Shawarma is one of his favorite delicacies on the food street and he hopes that someone buys him one. He describes how the cart owners drive him away as they feel customers will be deterred by this surprise guest asking them to shell out a little extra. "Some people advise me to work in order to feed myself while others are kind enough to feed my friends and me without too many questions," he says. (Work? This boy is 10!). He doesn't go to school, and has no recreational activity and no support.
"What will I do going to school? I used to some years back in my village in Orissa but I don't remember anything that was taught to me. I'm not sure how long we are going to be in Goa", he says, pointing out his parents work as labourers at a construction site in Taleigao. His day starts early in the morning when he goes out begging, barefoot in the hot sun on the beaches of Miramar or in the Panjim market. At the end of the day he is left only with a few coins, some goodies and often, a heart and body aching from physical and mental abuse. Kids like Rahul are used to being mistreated by cops and civilians alike. Many assume he and those like him are working for some kind of begging syndicate – which is true only in some cases.
Iqbal Shaikh, 12, is only slightly luckier than Rahul, because in the evenings he goes to Urdu classes. During the day, however, he spends his days roaming the streets of Margao begging for food. He came from Uttar Pradesh a year back with his parents – both rag pickers. He, like Rahul, complains of physical and mental abuse at the hands of uncaring strangers.
Mathew Kurien, founder of the NGO El Shaddai which helps street kids, says the attitude towards these kids is that they are outsiders and pests who are ruining the beautiful state of Goa. Mathew describes street children as forgotten souls who are losing their childhood. "They have to learn to survive, earn their living so where is the joy of being a child?" he says.
Goa likes to think of itself as a particularly 'child friendly' state, having promulgated the Goa Children's Act 2003(GCA-2003) and instituting the first official state children's commission in 2004.
The commission has been criticized by NGOs for not doing enough on behalf of the children of the streets. But Mrs. Samira Kazi, Chairperson Goa State Commission for Protection of Child Rights (GSCPCR), says it's up to the entire society to make the street kids a priority. She acknowledges that implementing the commission's various schemes has been "difficult" and says "it's the duty of the people to take on is issue and do their bit."
 Unlike other states, the central government's Integrated Child Protection Scheme (ICPS) has not been implemented in Goa, said Emidio Pinho, Director of Stop Child Abuse Now (SCAN). This helps explain why there's been no authoritative tally on the number of street children in Goa nor an assessment of their needs.
Gregory D'Costa, Founder Jan Ugahi (a trust working with street children and a support system for the Childline 1098 in south Goa) says that many street kids face harassment and sexual abuse in Goa.  Even Apna Ghar, the government-run shelter for the most vulnerable children appears not to be safe these days. Local media have reported crime cases, with anti-social elements using the children of Apna Ghar for criminal activities.  Gregory feels the government must address the issue with urgency and have a proper rehab program for the street children in place.
It's a short distance between a life on the streets and getting involved in untoward activities such as drug abuse in the form of sniffing whiteners, gambling, drinking and petty crime. Food, clothing and shelter are basic human rights. And in the case of children, so are love, education and nurturing environments. It's time we provide that to every child in Goa.
______
If you want to volunteer, donate or help the street children of Goa in any other way contact El Shaddai at childrescue.net or Jan Ugahi Trust at www.janugahitrust.com