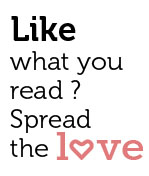 Share
Goan youngsters eye colleges abroad
Karl P Pereira is a bloke from Margao like any other. Brought up in a typical middle-class Catholic family, sickness he performed consistently through his academic career first at the Loyola High School, salve then at Chowgule's before he took that leap to pursue an engineering Degree at the Padre Conceicao College of Engineering at Verna.
He would, order he tells Streets, been like any other Engineer passing out of a Goa college and getting into the flow of the job market here, but for his out-of-the-box thinking to pursue higher goals some three years ago.
He enrolled for a short training course with an agency in Pune to prepare for the GRE test, did well and secured admission to the MS (Master of Science) programme in engineering at the Virginia Tech institute in the US.
Today, Karl has already graduated with an MS degree and along with other engineers plays a crucial role in shaping business projects at global IT giant Intel in Austin, Texas.
Karl's leap to success at age 28, isn't in isolation.
Goa may be the land of gorgeous beaches and may have a quality of life unparalleled in the rest of India, yet when it comes to preparing themselves for the future, many young people like Karl are concluding it's a great place alright – to leave and leap to greater heights of professional accomplishments.
While there are several Goans who fall to the lure of greener pastures in overseas job markets, many others are taking the route of studying abroad, equipping themselves better to compete before plunging into the global job market.
Indeed, it's no longer a rarity as it used to be some decades ago for young Goans to look beyond Goa's and India's borders to pursue graduate and post-graduate degrees.
Whether it's the drive to be competitive globally, learn new concepts and ideas, develop a world-wide perspective, live the 'American dream' or simply the shocking dearth of institutions imparting quality higher education at home, youngsters are increasingly leaving Goa's shores and enrolling in colleges and universities, especially in the US besides the UK and Australia.
Neither the government of Goa nor any other private agency keeps details of the number of Goan students out-migrating to pursue higher studies annually. But all of the nearly half-a-dozen foreign studies consultants Streets spoke to, confirmed that the number of Goans enrolling in educational institutions abroad is rising significantly each passing year.
According to Harsh Goel of Geebee Education, Goans go abroad to mostly pursue Masters (post-graduate) degrees.
"Most students that we've provided service, have enrolled in the US for Master of Science (MS) degrees in the engineering field," Goel revealed, adding it's perhaps because of the high cost factor of undergraduate degree programmes in the US and better chances of gaining a scholarship for post-graduate studies.
Pursuing a Bachelor's Degree in the United States is a costly affair, Goel said, adding however, that there are some students from economically strong backgrounds, who do opt for this.
Studying abroad is multiple times costlier than what it is in Goa and India. In the US, the total average cost in Universities varies from $ 25,000 to $ 50,000 per year. It's marginally lower in the UK and in Australia. Back home, education costs a miniscule fraction of what it would abroad, except perhaps in private, for-profit business model institutions, where the fees in some cases could even match the US levels.
So, why is it that Goan parents have warmed up to educating their children in foreign countries and are increasingly opting for it, despite the comparatively heavy costs?
One explanation for this is the general belief that education abroad, particularly in the US, is of a much higher standard than our own. But more than that, it's the easy availability of finance from banks.
According to Vinayak Kamat, who has authored a guide for Indian students wishing to study abroad, students are eligible for loans of up to two million rupees (approximately 40,000 US dollars) for studies abroad.
"The repayment terms and conditions are soft too," he said.
Most Indian banks enforce a repayment regime that requires students to start paying up the loan only a year after the course duration with a five-to-seven-year term of repayment. Interest rates too are competitive, he added.
Kamat, however, warned that there are financial pitfalls in studying abroad, especially related to the volatile Indian currency.
"In rupee terms, costs of studying abroad can go higher as the rupee depreciates. It has happened often in the last few years," he said.
Karl, who is with Intel in Austin, Texas told Streets that it was his MS degree he earned from the Virginia Tech institute in the US rather than his engineering bachelor's degree back home that helped him "make it".
But, not all who go abroad to study stay back, like Karl, although a majority do.
Take the case of Dr Bossuet Afonso, a leading Goan surgeon.
Armed with an MBBS degree from the Goa Medical College, Dr Bossuet studied in the UK in the 1990s, where he made the grade as Fellow of the Royal College of Surgeons (FRCS). But, he soon returned to Goa and now has an immensely successful practice.
Decades before Dr Bossuet, Goa's former chief minister Dr Wilfred de Souza too had pursued a similar course in the 1960s. He too returned to Goa and had a distinguished, over three-decades-long career as a surgeon before he retired in the late 1990s.
"After I earned my degrees I had the whole world to choose where I'd go and work. I did a short stint in the Persian Gulf but my sights were set on coming back to Goa and contribute my bit to uplifting the health services here," Dr Willy told Streets. There are many other examples of Goans like Dr Willy and Dr Bossuet returning back home after studying abroad.
So what do you do if you want to pursue higher studies abroad?
The general route is to give a TOEFL (Test of English as Foreign Language) test and a Graduate Record Examination (GRE) test and apply directly to Universities and Institutions in the US, the UK, Australia or any other nation of choice for admissions with the scores.
Once admission is secured, it's quite another task and procedure to convince consular officials to grant you a visa before you can travel and settle down on campus.
You could also engage the services of overseas studies consultants to advise and take care of much of your paper work for you. Nearly half-a-dozen foreign education consultants operating nationally have representatives and branch offices in Goa.
"We are only a branch office. We hold admission fairs for specific foreign universities in Mumbai where officials of the foreign universities interview aspirants seeking admission," said a counsellor at one of the Goa branch offices of a Pune-based consultant.
She did not want to be identified because she is not authorised to speak on behalf of the overseas education consultancy firm but she told Streets that it is not economically feasible to hold such fairs in Goa where there is an interface between the foreign university officials and aspirants because the numbers aren't big enough.
Most Goans do engage a consultant to handle the formalities of joining universities and institutes for higher studies but there are several who approach the institutions directly through the latter's foreign students' departments.
Karl Pereira, is one such student.
"I applied directly to Virginia Tech and a few other universities for admission to their MS programme. I got through on the basis of my GRE scores and opted for Virginia Tech," Karl told Streets via internet chat.
Not all who offer assistance for admissions to foreign universities are perfect at their job and there have been several cases of fraud as well although there's none officially reported to the authorities in Goa.
In 2011, several Indian students were stranded and lost money after some universities and institutions were shut down by authorities in the US and the UK for visa and other frauds.
Overseas education consultants however blame the students who fall victims to frauds themselves for their sorry plight. According to one consultant, genuine students will never seek to go to uncertified educational institutes or universities. Only those who are under-qualified and want to go abroad by all means, even unfair, are the ones who land in trouble, they say.
It's however not always solely the victim students' fault. Sometimes, unscrupulous agents are also culpable.
One Mumbai-based consultant suggested that aspiring students should follow certain checks before engaging agents or consultants for their admissions abroad, including checking accreditation of the institute.
Low fees, agents insisting on taking admission in specific institutes, institutes catering only to foreign students or granting admission to all who apply with scant regard to merit of the applicants, are a few tell-tale signs that something is amiss, he said.
For students going to the UK, that country's border agency website is where the institute's accreditation can be checked. For other countries, one could check the website of the governments of these nations or even contact their embassies to verify university accreditations, he added.
In the United States, educational accreditation is provided by private non-profit membership associations. This is validated through recognition by the United States Department of Education (USDE) and the Council for Higher Education Accreditation (CHEA) or both.
According to Vinayak Kamat it is safest, for those wanting to pursue higher studies in Australia, Canada the UK and New Zealand, to refrain from seeking admission to private institutes and instead opt for public colleges and universities.
He also advised students to stay away from seeing admissions to institutes which waive the normal requirements like TOEFL and GRE scores. But he felt frauds would decline now because authorities in these countries are clamping down on such rogue universities and colleges.
Considering the additional gains of absorbing the nuances of multiple cultures from students, faculty and life on campus, pursuing a foreign degree is indeed an attractive option, provided you and family can afford it.
/
/
/