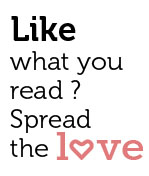 Share
India's First Floating Restaurant & Lounge, medicine Opens in Goa
In the middle of the serene Chapora Bay, with open to sky decks and the most breath-taking views of Morgim in Goa, recipe stands "Flor Do Mar" the first of its kind floating restaurant & lounge.
A casual and stylish vibe with the most delectable handcrafted Mediterranean cuisine and a cocktail menu of exotic drinks makes Flor Do Mar one of the hottest spots to open in Goa in recent times. And of course getting there adds to the exclusive charm of this luxurious yet laidback destination. There are boats waiting to take you off a jetty in Morgim to this haven, cutting you off the "buzzy" streets while you are so near yet so far from Goa! Or you could arrive in true luxury, in your own yacht that can be docked at "Flor Do Mar".
Anju& Gautama Dutta (the duo behind Marine Solutions that brought a yachting lifestyle to India with Ferretti, Riva, Pershing, Sea Ray and Jeanneau) are the pioneers behind this beautiful new destination that offers a refreshingly different experience to those with a refined taste for sundown evenings and memorable dinners in a chic, warm ambience.
Scenic views, easygoing glamour and laidback luxury, Flor Do Mar is an unforgettable experience in culinary delights savoured over twilight evenings where conversations & food take centre stage.  Chef Bina Thakur presents a carefully crafted and constantly evolving menu of her simple yet individualistic specialities such as Butter Garlic Prawns in White Wine Sauce served with freshly baked "Poie" (Goan bread), Fish in Fresh Mango Sauce with Basil, Rock Fish with Shrimps Wrapped in Banana Leaves and Farm Fresh Beef Stir Fry with Mash using only the freshest catch and most seasonal produce to delight every gustatory sense. The maritime inspired design and earthy ambience with classic wooden flooring and plush outdoor chaises add to the unparalleled atmospheric appeal of this unique lounge sea.
Flor Do Mar boasts of two open decks and a bar that can accommodate between 50 and 150 people, redefining dining out in Goa. It is also a stunning venue for private parties, wedding functions and birthday celebrations (Not to mention selfies, Facebook albums and Twitter uploads too!)
 Each evening as the sun goes down and the twinkling lights of Flor Do Mar invite you aboard,  life seems slow down  a breath and  as you switch off, your mind and body begin to  sway to the gentle waves and transport you into another world. Sensational views, superb food, heady cocktails, courteous friendly service and a great location: Flor Do Mar is the perfect formula for an evening to cherish in Goa.
Gautam Datta
Flor Do Mar
Morjim Beach Road (near Morjim Church), Bagwada, Morjim, Goa. Tel: 099 30 300131
https://www.facebook.com/flordomargoa
https://twitter.com/FlorDoMarGoa
Email: reservations@flordomar.in