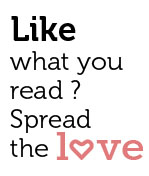 Share
Over dinner a while back, hospital Katrin Eberhare, a German tourist, could not hide her grin. The 22-year-old had just returned from a haggling bout with a trinket seller at Baga's Tibetan market over two rings, one green and the other carnelian.
The satisfied grin was a sign the sparring bout had gone her way. No small feat in India, where the combination of white skin and a purchase often means an extra zero on the price tag or at least multiples of the original price.
"He asked 250 (rupees for) each and I got both for 300," she excitedly told me.
Street vendors and commercial touts ripping off accent-heavy, white-skinned foreign tourists is old hat.  But here's the good news. The increasing infamy of street vendors in this part of the world has only made visitors like Katrin all the more resolute and innovative.
Before she landed in Goa, Katrin learned of the hellish side of shopping in India at the bargain-hunting haven called Linking road, in Bandra, Mumbai, where shoppers browse for hours through trinkets, clothes and accessories laid out along the streets.
"… I went inside a shop to ask the price of a shirt I had liked. My host ran inside the shop fuming and cussing; he shouted at the shopkeeper that he had seen him change the price tag on that particular row of shirts!" Katrin explained.
After the rapid exchange in English and Hindi between Katrin's friend and the storeowner, the rattled German was protectively escorted out of the shop by her friend.
Almost duped in Mumbai, Katrin took it as a valuable lesson. That's not very good news for street salesmen who argue that foreigners now bargain the most and often pocket the best deals through elaborate haggling.
"They find out the basic price of everything by asking the locals and they bargain just like the other Indian tourists. Sometimes, the foreigners even bargain so much that they get the item cheaper than most!" informs a street-shop salesman, who parks himself near the popular Singbal Bookstore on the footpath along the Church square in Panaji.
As he speaks, two foreign youths come and point to a maroon scarf.
One of them asks: "What price?"
"200."
"No. Too much."
"OK. Give me 150."
His friend says something in a foreign language that I can't decipher. The only word that I catch is a tentative grumble that sounds like "120."
"Take it," the seller says.
Just shows you don't have to be Indian to bargain in India.