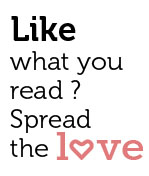 Share
The many lives of Jessy Barbosa
There's more to jessy Barbosa than meets the eye. A lot more.
Lively, diligent, and truly a self-made man… Jessy Barbosa, a young multi-talented entrepreneur from Raia in South Goa, has come a long way carving a niche for himself through his hard-working and enterprising spirit. He dons many hats; a singer, musician, an engineer and a proud owner of a cashew plantation. He also keeps busy by being tremendously involved in farming and running a booming transport business. Dr. Charlane Pereira e Rebello recounts her interesting tête-à-tête with Jessy….
A humble Jessy Barbosa stands outside his home to welcome me as I arrive for our scheduled interview. He quickly ushers me into his music studio, located a few meters away from his house. We then have a great long chat where I discovered more about this unassuming man who has braved so many odds to be where he is today…
Having passed his tenth class from Don Bosco High School in Sulcorna, he moved to Pune to complete his five-year degree in Electronics from Vidyalay College. Despite his engineering background, he always had a passion for performing music. He quips, "I am very passionate about music. It runs in my blood." He knows how to play several instruments including the organ, drums and guitar. With no official training in music, it is remarkable that he is such an accomplished musician.
Jessy has played at various Goan hotels and restaurants solo as a "one-man band". Kenilworth Resort, Holiday Inn Resort, Dona Sylvia Beach Resort, Haathi-Mahal Beach Resort, Martin's Corner, Mickey's Restaurant and Kentucky's Restaurant are among a few of the spots where he has demonstrated his musical talent. In 2007 Jessy was offered to do a 25-day tour in Nainital, which he happily accepted.
Barbosa dabbles in different music genres such as reggae, country, jazz and pop. Mostly, he sings songs in English. However, singing in Portuguese, Konkani and Hindi is not new to him. With a stint at Whitney Recording Studio (Margao) for several years, and a musical passion acquired from his dad (who used to write songs, dramas, etc), Jessy fervently discusses his love for music. He exclaims, "All my tensions vaporize when I sing. That's music for me!" Through the years he has recorded about 60-70 albums at Whitney Recording Studio. One of his most popular albums is 'Harmonizers Chorus' (Utorda) comprised of seventeen Konkani hymns.
A huge fan of Bob Marley and Lionel Richie, he seems surprised by my spontaneous request to hear him sing. Smiling, he obliges me. He runs about setting up his equipment, connecting coils and wires, and pressing a few switches. I watch in amazement as an enthusiastic Jessy belts out a Bob Marley number with a true Jamaican reggae style.
Barbosa will be releasing his newest album within 2 to 3 months. He says, "I have thought of a name for the album – 'Love forever'. It will feature fourteen original video songs which were shot in Goa in both English and Konkani." He also plays for the choir in his local church 'Our Lady of Snows Church' once a month and for weddings as well. The majority of his gigs are generated via world of mouth, from one happy client to new potential client. Due to his popularity both locally and afar for his one-man band, customers hire his services based on the recommendations of others and also for his affordable performance fees.
An engineer by profession, Jessy works hard during the day doing field jobs for Vision Telesystems. His outdoor jobs range from installing CCTVs, EPBAX systems to computer repairs and electric wiring.
But that's not all.  He owns a cashew plantation consisting of about 75 cashew trees. The nuts are sold and the meaty flesh is used for making the ever-famous Goan country liquor 'feni.' As I shoot questions at him about the liquor making, he launches into an interesting description about his distillery and explains the entire process right from cashew collection and crushing to the final product of liquor. During cashew season his days are very busy as he manages to sell about 115 liters of feni.
As if engineering by day, performing by night, and managing a cashew farm in between isn't enough, Jesse also farms rice on his land, growing the Jyoti variety of rice which he sells about 1000 kilos of annually.
In 2012 he successfully started another venture which provides transport services to young school kids going to various schools like Eurokids and Madonna. Today, he owns 4 ten-seater vehicles to safely transport the children. Currently, three of his vehicles are in use. His wife is an attendant who accompanies the small kids in the vehicles along with his employed drivers.
How does he manage to juggle all this? He smiles and says, "Most of the businesses are seasonal such as making feni, performing and farming but my wife Monica is also a big help to me."
His hectic schedule starts before the clock strikes 7:00am as he rushes to get a carful of kids picked up and to school on time as his wife takes care of the other pickups. Around 10:00am he then rushes off to all his field jobs for Vision Telesystems.
I direct a quizzical look at this enterprising man in his early thirties and ask, "Are you happy?" He nods with an emphatic 'yes.'
On a parting note, Jessy says, "Today's youth don't want to work hard. They want everything the easy way. I can handle any type of task. I don't feel ashamed of farming or any other job the way our Goan youth feel today. I have faced many hardships and have worked my way up to this point. I am very happy."