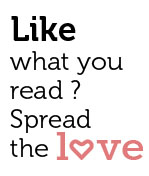 Share
At Tito's lane in Baga everyone comes looking for something. Men for women and a party. Women for men and a party. Women for women. Men for men. Friend for friends. Maharashtrians for Russians. Russians for a dance-floor. Everyone with peeled eyes, waiting for their moment of magic.
We were looking for a dimly lit gravel-lined path leading to Fiesta, an oasis of relative quiet nestled alongside Goa's most bustling and noisy thoroughfare.
The path opens into and out of a mystically lit cavern, which seems part inspired by the glamour of the Arabian Nights and part by the ancient architecture in Angelina Jolie's Tomb Raider movies.
The vastness of the restaurant's interiors doesn't hit you immediately, but once inside its glorious, largely open-air confines, Fiesta seems never to run out of space. Tables, diwans and couches are scattered across obvious places, and then again in corners, beneath foliage. A table seems to spring up in every nook.
But on Thursday, only two of them were occupied. We were the third set of guests. The week was still young perhaps.
As I sat, a faint stain on my right palm told me that the wrought iron chairs had been painted perhaps a bit too recently. A sign on the table told me that the drink of the day was Rossini Strawberry Proscecco (Rs 250).  The other drink we chose was a Caipiroska (Rs 355).
The red pureed aperitif was thick in its consistency, although the natural freshness of strawberry seemed reluctant to express itself. The Caipiroska, however, was grand in every way. The Russian sounding, Brazilian monster cocktail was delivered with a thick stick of sugarcane, which worked as both a stirrer and a chewy.
For starters we had salad, a buffalo mozzarella platter with tomato and basil (Rs 295) with a more than liberal drizzle of olive oil. The sliced mozzarella was gentle on the palette and the basil leaves did just enough to remind you of their herby presence.
Time for main course. We chose fish fillet au gratin with a crust of herbs (Rs 450) and Tagliatelle with spinach, mascarpone and parmesan (Rs 450).
The three smallish chunks of fish fillet were overwhelmed by the size of the au gratin, but were baked just right.
The Tagliatelle ribbons, however, bonded far too well with each other. Five minutes into the meal, the pasta ribbons welded themselves into a united mass, unwilling to succumb to the rigours of a persistent fork.
Perhaps this transgression could have been forgiven had the flavour of the dish stood out in any way. It did not.
Let's move on to dessert. There's several options to pick from, including Death by Chocolate, Tiramisu and some sorbets. We chose a Cappuccino Pear (Rs 250) and it was almost like a riot of varied tastes.
The pear, unfortunately, tasted as if it came from a can. Sandwiched between two blocks of meringue, it was doused in Irish cream liqueur and a scoop of really delicious cappuccino flavoured ice cream. Perhaps it works well for some, but the flavours of the pear and the liqueur did not sit on the same side of my tongue. The hard-set and mild meringue, however, was a winner, absorbing the other exotic flavours.
While not every dish hit the mark this visit, Fiesta can shine when it wants to. Besides, the food is not the only attraction of this restaurant, which is certainly no new kid on the block. The décor – replete with whimsical lighting and fascinating touches like broken glass on the ceiling  – is simply stunning. For a second you could almost imagine yourself as Sindbad the sailor lounging in a magical cavern with the sea just beyond the wall.
Service: Fast and friendly
Recommended: Creative appetizers, a killer Caipiroska
What's Odd: The décor, but in a very good way
Price: Average meal around Rs 450
Rating: Needs work to return to original glory