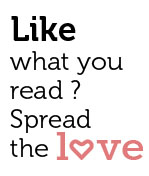 Share
Trailblazers of Goa: Passionate People Who Make A Difference
A Thoroughly Modern Priest
Walks The Talk
EDITOR'S NOTE: The Goa Streets series, "Trailblazers of Goa: Passionate People Who Make A Difference" features photos and interviews with those who break convention, obliterate barriers, seize new opportunities and inspire the best in us. We have asked each of our Trailblazers the exact same questions about their lives and hopes for Goa (see bottom of this story). This week's Trailblazer is Father Jose Sequeira, whose work on behalf of the less fortunate is the very definition of Trailblazing. The Father is about action, not talk, and his efforts reflect the kind of Church Pope Francis has been striving for – one of action and compassion. Trailblazers of Goa pictures have been taken by noted photographer Eugen Hanley, with words by long-time writer and world traveller Hilary Lapedis.
He's not wearing a cassock or a crucifix. He's not stooped or greying or dour. He doesn't spout dogma or rhetoric. He is softly spoken and loves playing football (he's a defender, naturally!) Father Jose Sequeira is, in fact, not how one imagines a priest. At 51, the Father is energetic and decidedly dynamic and seemingly welded to his many smartphones. As Director of the Don Bosco Konkan Development Society, he manages a region that spans three states and has touched over 35,000 peoples' lives across Goa, Maharashtra and Karnataka. But, Father Jose Sequeira's heart lies in grass roots social work and he hopes one day, to spend less time on making the accounts books balance and more on active gritty field work, "transforming lives for a better tomorrow."
That Father Jose is passionate about his mission to put people first is indubitable. He comes from Vasco and was one of nine children with a crane operator father working at Vasco docks.He was motivated to "do something for others" when he was twelve, having been inspired by a priest. Following his spiritual training, Father Jose moved to Mumbai to work with street children. After achieving his Masters' degree in Social Work, Father Jose's grassroots programmes begin to take shape. From setting up learning centres across Maharashtra, Karnataka and Goa so children like "laggard" eleven year old Puneet could even contemplate his dream of becoming a "big engineer" to the centre at Zuarinagar, South Goa helping migrant children by providing a bridge for re-entry into mainstream education. Establishing the Remedial School Project in 27 rural schools in Goa and Maharashtra and the Women's Empowerment Programme which aims to create "sustained income for rural women through entrepreneurial activities and social empowerment"; his achievements are multiple and varied. What they all have in common, though, is transformation of lives for the better. Even though his days now are spent on negotiating administrative minefields of red tape, his heart lies in the field.
Whilst Goa doesn't have the volume of migrant children that Mumbai has, he says the issues are similar: children who have been deprived of education and thus lack the skills to transform their lives. So, first Father Jose set up a Mobile School Project in 2006 to take school to the children. Its focus was on imparting basic literacy skills and in creating a desire within the children to learn. He stresses that all projects are for anyone in need, regardless of religion. Unfortunately, new government regulations deemed the bus unsuitable for the job (following a disaster in Aldona, Goa in 2012 when a school bus plunged into the river) forcing a re-boot of the migrant school project.
Ultimately, feeling that children were being deprived of their education by bureaucracy he left the government schemes and now, along with his funding partners including 'Children Across Borders' in the U.S. and several local, national and international charities and companies like Fomento Resources and the S.B.I., runs 14 education centres across Goa with one teacher in each. Each of these centres "has a minimum of 30 children in each centre." The children in need are identified by around 45 teams who travel around Goa's slums and construction sites. "It could also be on the beach side," he adds. Now, the school comes to them, thus allowing the migrant children the opportunity to learn. The bus that used to be a school now transports the children to the local centre.
Looking at some of his success stories, it's not hard to be impressed by the transformations. Take John who was a runaway. He was taken in by the state home, Apna Ghar. With the help of the Konkan Development Society, he was taken in by Don Bosco's home in Goa and he now boasts a Masters' in Social Work and is giving back by working on their projects. Or Prakash with a Bachelors' in Social Work and also playing football for Goa Velha team.So many lives that were turned around by these educational outreach programmes.
Describing himself as "strong willed. You have to be, if you want to fight against some kind of system", Father Jose is driven to be the best and provide the best possible opportunities for human transformation. "We literally have gone to the slums to get children ourselves." He is both people and results oriented, "you have to maintain a balance between both." His hard work "and passion that you have to work for people" begins at 4.30 in the morning and his only spare time is spent playing guitar or football. Favouring Brazil to win the World Cup, defender Father Jose Sequeira already stands on the winner's podium. Kudos, Father! You are one passionate trailblazer!
What inspires you about Goa?
People and environment.
If you could become King or Queen of Goa, what would you change about it?
First of all I don`t intend to become a King. If I am in a position to change something of Goa I would do the following:
a) Be sincere with people
b) Involve people`s participation in important projects and make them people oriented and people-centric project where they have a say in deciding the future of Goa
If you could throw a party and invite any 5 people in the world, living or dead, who would they be?
a) Mahatma Gandhi because he was selfless
b) Pope Francis because he is able to understand the pulse of the people and leaders and able to stand by what he says and say it openly
c) Present CM of Delhi because he is one who is able to function inspite of all the pressure surrounding him
d) Nelson Mandela because of his ability to stand by his people.
d) Martin Luther King because he was able to unite people and help them to see what they could do if they believed in the dream
What drives you in life?
Dedication of selfless people who put people first before themselves.
What are your hopes and dreams for Goa?
That one day it will be free of all who have vested interest, that one day it will be a model state in all senses: economically, politically and socially
Please tell us a secret or some secrets about yourself?
Ability to stand by my convictions
For more information about the work of Father Jose Sequeira and what you can do to help, click here.
To read about our previous Trailblazers, click below.
Maria Isabel de Santa Rita Vas
Photographs Copyright Eugen Hanley