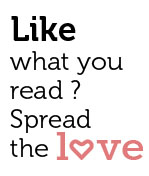 Share
Trailblazers of Goa: Passionate People Who Make A Difference
From Singing in Dubai and Kuwait to Helping Rebuild Iraq
Goan Dynamo Rescues Street Animals Through Her Shelter "HOME"
EDITOR'S NOTE: The Goa Streets series, "Trailblazers of Goa: Passionate People Who Make A Difference" features awesome photos and revealing interviews with those who break convention, obliterate barriers, seize new opportunities and inspire the rest of us. We have asked each of our Trailblazers the exact same questions, including what they'd change about Goa if they could be King or Queen, who'd they'd invite to a party if they could invite any 5 people, alive or dead, and what their secrets are. This week's Trailblazer is the undeniably passionate and deeply compassionate Ruth Walsh, who arguably has done more to protect the stray dogs and cats of Goa than any other human being alive. Trailblazers of Goa pictures have been taken by noted photographer Eugen Hanley, with words by long-time writer and world traveller Hilary Lapedis.
Bombay-born and Goan-bred, Ruth Walsh is walking the talk. With her petite frame, laughing eyes and boundless energy, she is one woman on a mission: a rescue mission. Setting up her organisation, HOME (Haven of Miracles Enclave) with four other similarly minded miracle workers, her aims seem simple – help and protect animals in need of support. And yet, it's an enormous task. This gang of five's dedication and enthusiasm for the humane treatment of stray animals should inspire us all to do more.
Ruth has always been an animal lover. In fact, to encourage a reluctant ten-year-old Ruth to move away from her friends in Bombay to Goa, her dad bribed her with a space here so that "I could bring in all the strays." It worked (she came to Goa) but her dad never came good on his bribe! None of this, of course, could stop Ruth from saving critters in need. She even found stray goats, puppies and kittens and put them in her open-top desk at school, keeping the desk propped open with her finger. It was only a bleating goat that gave the game away to the Geography teacher! Later, she flew her German Shepherd Bruno to Kuwait to be with her.
Ruth's professional life, however, has been as much about performances as puppies. As a singer and traveler, Ruth needed to go on the road. After graduating in Arts and Psychology, she travelled to Dubai singing with the band 'Lynx'.  A life-threatening bike crash forced her to quit the band but singing was still in her blood, so she became an on-board entertainment co-ordinator with Star Cruises. Subsequently, she worked office day jobs in Dubai while singing at night with the rock band '13 AD'. She also worked and sang in Kuwait before choosing to head to war-torn Iraq, where she worked for a military sub-contractor doing her part to rebuild that country. Ruth clearly is not one to shirk from hard work in tough environments. This work ethic and need to effect change even in challenging environments has served her well in setting up HOME.
Returning to Goa in 2010, Ruth became aware that "there were so many animals on the streets" and wanted to understand the root of the problem. She began to rescue and to treat individual wounded animals, taking in some 60 of them while feeding countless others on the streets. Only planning a stay of two years, she is still here only because of these animals. Her extraordinary commitment to them has led to long and arduous separations from her husband and two young sons, who are in Ireland. Such passion and dedication cannot be overstated.
HOME is totally unfinanced by any government or NGO, and relies solely on crowd funding and the pockets of its staff. With a small group of volunteers, their costs run at Rs 3 lakhs per month. Set up in 2015 as a trust, they run a shelter in Camurlim outside Mapusa and refuse to give up on treatment even if costs run high, often relying on the goodwill of veterinarians who provide their services for free or at substantial discounts.
Ruth reminds us that many animals end up in shelters where there's horrendous overcrowding and consequent euthanizing. "They are killing zones," she says. Ruth talks about how every panchayat in Goa is meant to have a census of animals in their area,ensuring that all are vaccinated and sterilized. But not one does. HOME is where the lucky ones end up. Right now, her organisation loves, treats and nourishes 147 dogs and 18 cats. She would love to rescue cows but doesn't have the space or the facilities. Relying on people to call in with sightings of needy animals and armed with a van to bring in the strays, HOME has no jurisdictional boundaries and "no tolerance for politics". HOME acts as a kind of last resort in Goa. If NGO's outside HOME's operating zone cannot help, Ruth's team steps in, going where the need is, regardless.
While we are talking, Ruth's phone never stops chirping. She's constantly on call. In fact, she had to give up singing because her ringing phone took precedence over her performance set. Never one to shy away from a needy animal, the petite lady may have stopped singing, but the HOME show is far from over. Ruth Walsh defines passion.
Ruth, you make a difference!
What inspires you about Goa?
Ruth Walsh: My memories of what Goa "used to be" 20 years ago with its natural beauty and natural resources.
If you could become King or Queen of Goa, what would you change about it?
I would bring democracy back to Goa; where the voice of its people would be heard. I would do everything in my power to abolish corruption by implementing the law with stringent fines and set up fast track anti-corruption courts. Professionals would be recruited for every post; with focus maintained on elimination of pollution, better infrastructure, human and animal rights. In short, I would make a difference in the socio political environmental landscape of Goa.
If you could throw a party and invite any 5 people in the world, living or dead, who would they be?
1) Mahatma Gandhi: to bring back peace and teach us peaceful co-existence between man and animal.
2) Pandit Jawaharlal Nehru: who would teach and spread love and peace to our children who are our tomorrow's world.
3) Mother Teresa: who would continue her work of love, passion and humanity.
4) Tina Turner: who would teach us strength and success through her music despite the hardships we face with life.
5) Princess Diana: who would be a shining example of humility and love through her beauty despite her fame and fortune.
What drives you in life?
My own passion towards a better tomorrow; my strength and stubbornness to never give up.
What are your hopes and dreams for Goa?
I hope for a Government with a difference that can maintain what is left of what Goa used to be; be it cultural, infrastructural, natural or beauty. Fun, free, hospitable, non-corrupt, safe…. is what I dream for Goa to be once again.
Please tell us a secret or some secrets about yourself?
Passionate as I am about animals and crazy as I get about helping Streeties, I'm a hygiene freak!
I hate odd numbers and even EAT in twos or fours for example crisps, roasted gram etc. which will go into my mouth as an even number while I suffer all my life with the fact that I'm born on an odd date 11.11.1977
What are the odds???? Or evens?????
To read about our previous Trailblazers, click below.
Maria Isabel de Santa Rita Vas
Photographs Copyright Eugen Hanley