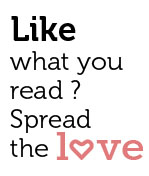 Share
Naam Prik Pla, or garlic pepper prawns
In Vasco da Gama! It's all happening at HQ's Ori'
With its emphasis on aromatic components and a spicy edge, Thai food is all about about juggling elements to create a harmonious finish. The Thai food festival at 'Ori'- the Asian cuisine restaurant at hotel HQ in Vasco – is a celebration of the robust flavours and complimentary textures of Thailand.
The "placement art" of Thai condiments at the entrance of the restaurant – designed  by the staff – is a welcome sight as one enters this elegantly designed establishment which provides some of the best dining anywhere in this part of Goa. The serene ambiance of the interiors and the soft sound of flowing water create just the right mood for a memorable meal.
Initially influenced by Chinese cooking techniques, Thai cuisine flourished with the rich biodiversity of foreign trade.  In the 17th century, the Portuguese brought their sweets, Buddhist monks from India brought curry, and Muslim cuisine was introduced. The Masaman curry has cinnamon and nutmeg, and yellow curry has turmeric, cumin, ground coriander seed and red chili power.  Of all the foreign influences on Thai cuisine, perhaps none were as strong as those of China and India.
When you sit down at Ori, you can immediately start nibbling on the complimentary pineapple bits flavoured with chilli flakes. You might want to move onto the chicken mushroom soup with lemon grass, or perhaps the tamarind soup with vegetables. Do also check out the Tom Ka, an aromatic soup with chillies, lemon grass and herbs with a subtle creamy coconut flavor.
Poh Pia Je, a spicy crispy spring roll with glass noodles, followed by Kap Row, minced chicken cooked with basil and lemon grass seasoned with chili flakes and galangal, the Naam Prik Pla, or garlic pepper prawns, are delectable starters.  And the tangy edge of the sweet and sour sauce accompaniment hits the spot.
Chef  Raj spoke about the similarity of Thai and Indian cuisines, and how the use  of coconut milk and  spicy birds eye chilli appeals to the Indian pallet.
"We pay attention to how a dish looks, its aroma, tastes, and how it fits in with the rest of the meal. We think of the meal as a whole. 'Sum rap Thai' (the way Thais eat) is the term used  for the unique components that make up a characteristic Thai meal." He said the ingredients for the curry paste are ground with a mortar and pestle, as is traditionally done in Thailand.
Flat noodles, rice, curry, sea food, coconut milk and peanuts are Thailand's staple diet. Among Ori's most notable Thai dishes are the fish and mushroom wrapped in a creamy base with tamarind and chilli and prawns sautéed with garlic and pepper. The flavours of Thailand explode in Kap Row,  minced chicken with lemon grass, chili, galangal and basil, and chicken with flat noodles tossed in a mild peanut sauce. For vegetarians, there's Phad Thai Noodles tossed with a choice of herbs and vegetables.
Thai curry is red, yellow or green in colour, and differs from the curries in Indian cuisine in their use of fresh herbs and aromatic leaves with a mix of spices. It's got to be sharp on the pallet.
Thai cuisine today is a continual exploration of old and new, innovating new fusion foods with the import of foreign ingredients and the arrival of foreign chefs working in Thai kitchens.
The influence of foreign ingredients on Thai cooking has never been as great as it is today.
At Ori, select a curry with a choice of vegetables, prawns, lamb, beef or fish. I had Gaen Garee,  a green curry flavoured with coconut and basil with vegetables, which could have done with a tad more sharpness of green chilli, but  it  went well with  steaming hot XO  sauce-infused fried rice.
For meat eaters, the menu lists pan grilled beef escallops in basil and curry sauce, and pork chops in a chilly peanut marinade.
I'm a firm believer that no meal is complete without a dessert. Starting with Sungkaya, a coconut milk custard with the sweet fresh flavour of palm jiggery and  shredded coconut topping, with flavours reminiscent of the the Goan 'dodol',  went onto a crisp coconut-stuffed pancake with mango ice cream. This delightful, sinful indulgence was rounded off with stewed melon in  honey glazed noodles.
Thanks HQ and Ori for a wonderful Thai culinary fix. Kapkun Kaa!
The HQ –   Swatantra Path, Vasco da Gama.
For reservations call: 7709003237