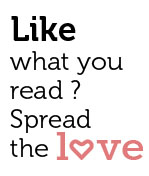 Share
Malini Ramani
Exemplary designs curated by Wendell Rodricks & Malini Ramani at  the fashion show kick started the 'Fashion Selfie Contest' in the city.
Glamour and Style took centre stage in Goa with Blenders Pride Magical Night – Fashion Selfie, as the spectacular fashion event arrived to Goa in style. The evening celebrated the Indian fashion industry with glitz and grandeur as models strutted down the ramp donning the latest collections of ace designers Wendell Rodricks & Malini Ramani. The show kick started the 'Selfie Contest' – the winner from this contest will get a chance to choose & experience any one Fashion Capital of Europe – London, Paris, Rome or Milan.
Speaking on the event, Raja Banerji, Assistant Vice President at Pernod Ricard India said, "Today as 'Selfie' has become one of the latest trends of self expression, it complements our efforts to rejoice individual's style to the fullest.  This platform resonates with our initiative to help showcase one's own style. We are delighted to partner with two of the leading luminaries in the Indian fashion circuit for this show. Goa has style written all over it and is the perfect match for Blenders Pride Magical Nights – Fashion Selfie."
Onlookers were in a state of trance as models donning the 'Yoga Calm' collection by Wendell Rodricks sashayed the ramp. Inspired by the calm, inner peace and healthy benefits of Yoga, this collection speaks for itself and the powerful impact Indian Yoga has on the world's consciousness of body and spirit. Speaking about the collection Wendell Rodricks said "My collection for Blenders Pride Magical Night – Fashion Selfie reflects a tranquil and inner peace of Yoga. It is an abstract form of the calm that Goa can evoke with its spiritual, natural and physical beauty."
Malini Ramani is showcased her 'Tribe' collection in Goa for the second season. The collection highlighted the designer's love for creating sensual feminine clothing with a tribal undertone, in her own unique style. Malini unveiled her true 'party collection ' just in time for the Goa 'party season'!
wendell rodricks & malini ramani
Speaking on a deep connection with Goa, Malini said, "I feel so lucky to be an Indian designer, as we have such an abundance of brilliant craft and embroidery techniques that I love to experiment with mixing the east and west. Goa is pure magic, when I design a special collection for the people here, the clothing takes on an unusual mystical quality. Blenders Pride Magical Night – Fashion Selfie is the perfect platform to showcase my latest collection here in Goa."
Well attended by the Who's Who of Goa, the Blenders Pride Magical Nights – Fashion Selfie kick started the Fashion Selfie contest in Goa.
Blenders Pride Magical Nights-Fashion Selfie Event Managed by Lyndon Alves Sunset Getaways,
In association with Wendell Rodricks, Malini Ramani, Preferred Professionals, Sun Estates, Bina Punjani Hair Studio, Star Dimension (Sound & Lights), Aparna Bahl (Choreography), Nakshatra Productions (Artistes).
Media & PR Management: Ethel Da Costa Think Geek Media
For further information contact:
Ethel Da Costa
Think Geek Media, Goa
Cell: 9822121012
Email: etheldacosta@gmail.com
Note: The corner is a regular space where businesses, entrepreneurs and all others with noteworthy projects can 'strut their stuff"