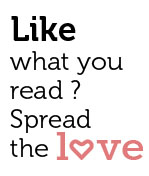 Share
Happy Eid al- Fitr and Happy Eating!
This week Muslims everywhere celebrate Eid al­Fitr, see marking the end of the holy month of Ramadan. In honour of Eid, Streets decided to bring you some tasty Eid recipes that are favourites around India and the world. And remember, the culinary delights of Eid can be savoured by everyone! Enjoy!
Chicken Biryani Recipe
What is an Eid celebration without Biryani? It's practically a must at the Eid al­Fitr table. Here's a good way to make it:
Preparation time:
30 min | Cooking time: 40 min | Servings: 5
Ingredients:
8 chicken drumsticks
50 g / 2 oz ghee or butter
25 g / 1 oz almonds, chopped
25 g / 1 oz cashew nuts, chopped
1 large onion, thinly sliced
4 bay leaves
3 whole green cardamoms
3 tablespoons Biryani spice mixture(available at Asian grocery stores)
425 g / 14 oz long­grain rice
1/2 teaspoon saffron threads
Salt
To be ground into a smooth paste:
1 teaspoon garam masala
1 large onion, chopped
2 garlic cloves, crushed
2 inch piece of fresh root ginger, peeled
150 ml / 5 fl oz natural yogurt
1 teaspoon salt
For garnish:
Fresh coriander
Directions:
GETTING READY
Wash the chicken drumsticks and marinade it in the prepared paste for 30min.
Wash and soak the rice for 15min
In a thick bottomed utensil, heat ghee and fry almonds and cashew nuts till they turn light brown.
Remove the nuts using a slotted spoon,place on absorbent paper and keep aside for garnish.
MAKING
In the same utensil add the sliced onions and fry till golden brown.
Remove half of the onion on absorbent paper and keep aside for garnish.
Add bay leaves,whole green cardamom, Biryani spice mixture and the chicken to the pan. Mix well
and cook for 10min till the chicken acquires a brown color.
Drain the rice and mix it lightly in the chicken mixture.
Add water 900 ml / 1 1/2 pints warm water and some salt to the vessel.
Cover and cook the Chicken Biryani for about 20 to 30 minutes, such that the rice is tender and all
the water absorbed.
FINALIZING
Switch off the flame and uncover the utensil.
Take a little hot water in a cup, steep saffron in it for 2 minutes and pour over the biryani.
Lightly mix the biryani taking care not to break or mash the rice.
SERVING
Plate the hot Chicken Biryani and garnish it with fried nuts and onions.
Sprinkle chopped fresh coriander and serve along with a raita (yogurt salad).
Grilled Lamb Kebabs
Lamb kebabs are another must­have addition to the Eid table in many parts of the world.
Preparation time: 60 min | Cooking time: 20 min | Servings: 4
Ingredients:
Lamb without bones ­ 1 Pound
Yellow onions ­ 4 Small , quartered
Cherry tomatoes ­ 8
Bay leaves ­ 4
Oil ­ 1?4 Cup (4 tbs)
Soy sauce ­ 2 Teaspoon
Salt ­ To Taste
Black peppercorns ­ 6 , crushed
Rosemary ­ 1 Teaspoon
Lemon juice ­ 1 Tablespoon
Directions:
GETTING READY
In a bowl mix the ingredients of the marinade.
Cut the lamb into bite sized pieces and add to the bowl.
Marinade the meat for 1 hr
MAKING
Take 4 skewers and lightly oil them.
Starting with onions, alternately arrange onion, meat and cherry tomatoes on each skewers. Finish off
with a bay leaf.
Grill over fire for about 10­15 minutes. Turn often and brush with marinade.
SERVING
Once the meat is tender, immediately remove the meat and vegetables on a serving platter and serve
with a spicy relish.Bay leaves can be discarded.
TIP
You may choose to make the kebabs more attractive by using colored bell peppers along with
tomatoes and onions. This also enhances the taste of the kebabs.
Milky Seviyan Recipe
Milky seviyan is a popular Eid al­Fitr dessert in this part of the world. Here's a delicious way to make it.
Recipe Ingredients
1 gallon whole Milk
1 1/2 cups pitted dried Dates
1/4 cup sliced Almonds
1/4 cup sliced Pistachios
1/4 cup dried and shredded unsweetened Coconut
1 1/2 cups Sugar
1 cup roasted vermicelli, broken into small pieces
10 crushed Cardamom pods
1/4 cup yellow Raisins
2 drops kewra
Recipe Method
In a large pot over high heat, bring the milk to a boil. Add the dates and continue to cook over
medium heat for another 20 minutes. Stir constantly, so the milk doesn't stick to the pan.
After 20 minutes, or when the milk is the consistency of half and half, add almonds, pistachios,
coconut and sugar. Let cook for 10 minutes over medium heat or until the milk thickens a little more.
Add vermicelli and stir constantly. When milk thickens further, add the cardamom, raisins and two
drops of kewra, if using. The dessert is a warm, creamy soup with thin noodles when finished.
.