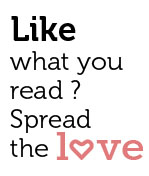 Share
Hungry at 3 am?  Here's your solution 
One could say that the main attraction of the outdoor restaurant at the Hotel Calangute Towers – Eat Street – is that it is open 24 hours. So if you're an Indian party animal who craves a curry or a kebab after a night of clubbing, or perhaps a foreigner in the mood for pasta or a sandwich at the very end of a very long evening (or for that matter, an Indian in search of a sandwich and a foreigner on the hunt for curry!), this place may well be for you. But here's the surprising part about Eat Street and its sister restaurant in the same building, Curry Leaf: taste-wise, they're top notch. This is not something we expected from two joints smack in the heart of the tourist belt, where a large number of restaurants are, let's face it, just plain bad. Who would've thunk it? In the end, it's really about flavour, not the extended, happily convenient business hours.
Grilled Lobster at Eat Streets
Now there are a few concepts you have to wrap your mind around to understand what's happening with these two establishments. There are two side-by-side restaurants on the ground floor of Hotel Calangute Towers, one an indoor, softly lit, air conditioned oasis called Curry Leaf and another, an outdoor, fan-cooled expanse called Eat Street. You could easily get confused, and assume Eat Street is Curry Leaf's outdoor section, which it is not! Eat Street is its own thing, with a separate menu, a penchant for fun mocktails and cuisine featuring Indian, Western and Chinese elements. Among the selections here are Pop Corn Prawns, Fish N Chips, pizza, sandwiches, Paneer in Hot Garlic Sauce, Mutton Vindaloo, Grilled Tiger Prawns (at Rs 550 the most expensive item on the menu – except, perhaps, for the pay-as-you-weigh lobster), Beef Steak in Pepper Sauce and Hong Kong Chicken. If you've been partying the night away and suddenly remembered that no sustenance has entered your organism since, well, dinner time, this is a menu that screams out, "I'm here. Satisfaction is at hand!"
Curry Leaf – An indoor oasis
Don't get us wrong. You don't have to view Eat Street as Goa's version of a Manhattan after-hours club. It's perfectly acceptable to hang out here during godly hours as well. And if you do so during the evening, there's a good chance you'll be here during Happy Hour and the attractive discounts that entails.
Eat Street's location – at a well-trafficked Calangute intersection at the midpoint between Candolim and Baga – provides an excellent vantage point for people watching, with good food and service and often a live musical show to boot. Therefore, one might ask, why bother to venture past the glass doors into the air-conditioned sanctuary of sister restaurant Curry Leaf. Turns out the answer is simple. The food. In a nation where everyone expects their food to be well-spiced and rich with flavour, Curry Leaf's selection of North and South Indian cuisine – along with a hefty dose of Goan selections – stands out. The well-conceived menu features Kastoori Kebab (juicy chicken marinated in fenugreek yoghurt), Chanchal Pomfret marinated and cooked in mustard oil, and Hyderabad Dum Biryani – plus a wide selection of interesting carbohydrates, including Masala Kulcha (stuffed roti with cottage cheese, potatoes and Indian masala).
Outdoor seating at Eat Street
All those who know and love Indian food understand that it comes in only two forms: inspired and uninspired. We are happy to report that the Indian creations at both Curry Leaf and Eat Street clearly fall into the former category. On a recent afternoon, we sampled lunchtime buffet offerings that included Chicken Curry, Malwani Fish Curry, Paneer Lababdar, Malwani Fish Curry, Aloo Gobi Adraki, Raita, Dal Lasooni and Cream of Tomato Soup. Verdict: Spot on. Clearly, we're talking about food with depth of flavour. For dessert, there's a lot on offer, among the most interesting of which would be the Gulab Jamun, the Black Forrest Sundae and the Tiramisu.
Considering that none of these offerings will break your bank (most dishes are in the Rs 100-300 range), and that, in the cast of Eat Street, you can enjoy them at any time – day, night or middle of the night – Hotel Calangute Towers has made a noteworthy contribution to Goa's culinary scene.
Food: Surprisingly decent
Ambience: Outside and inside, warm and cool
What's Odd: A patio that appears to be an extension of another restaurant but is actually its very own place
Price: Doesn't break the bank.
Contact: Hotel Calangute Towers, Dr Jack Sequeira Junction, Opposite Calangute Village Panchayat. Phone: 0832 6636000
.
.
.