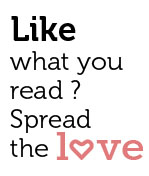 Share
"The challenges of the global economy have not deterred Marriott from its commitment to be an environmentally-friendly company."
– Bill Marriott
The Goa Marriott Resort & Spa, together with its staff and esteemed clientele, wholeheartedly observed Earth Hour recently from 8.30pm to 9.30 pm. All lights in the lobby were extinguished, lighting it up with the assembled candles instead. All non-essential lights in restaurants and outlets were switched off, and essential lights were dimmed, having provided candles on each table; the resultant intimacy and cozy ambience were added features that helped to enhance the whole experience. A cake was cut by the poolside to commemorate the occasion, and sky lanterns were released into the night sky as a symbolic gesture.
Guests were appreciative of the hotel's commitment towards the environment and gladly supported the cause.
Since the resort participated in this cause for the sixth year running, the hotel Associates were familiar with the process. Guest letters were sent to rooms, explaining the concept of this initiative, if they wished to participate. All associates were briefed and urged to get involved, so that they could elaborate in case a guest wanted to know more about the initiative.Adequate security measures were also implemented in order to ensure guests' safety.
Note: The corner is a regular space where businesses, entrepreneurs and all others with noteworthy projects can 'strut their stuff'