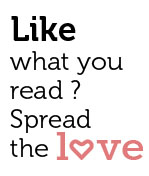 Share
We want to begin this 'Lowdown' section by asking a very pertinent question: For whom is Goa Streets? The answer, emphatically, is 'everyone'! Yes, we have lots of information and listings of great use to tourists, but we are not just for tourists! Our hope is that these pages will be enjoyed equally by both Goans and visitors to Goa. Take this edition of Goa Streets, for instance. On these pages you will find comprehensive listings of restaurants, nightlife, museums, events and so many other happenings. At the same time, our cover story on the social media boom in Goa reveals a great deal of previously unreported facts about this extraordinary phenomenon. As we say in our headline, Goa is Facebook crazy. That's of interest to anyone with any kind of connection to this land!
On these pages, we asked a retired lieutenant colonel to present his views on how to prevent terrorism like the recent attack in Kenya. We give you the full picture of last week's Nightlife Convention in Arpora that Goa Streets joined as media partner. We tell you everything you need to know if your pet falls ill or gets hurt in the middle of the night in Goa. We showcase a fabulous new e-journal from the Goa Writers Group featuring art and literature.
In addition, we hope you enjoy our now regular sections Mind, Body & Soul, which this week focuses on yoga in Goa, and Wheels on Streets, with its quirky tale this issue from writer Salil Chaturvedi.
Yes, dear reader, whether you are from Goa or just visiting, we hope you savour this issue of Streets, and every other edition as well!