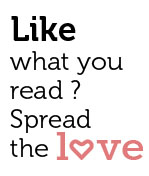 Share
Psychedelic artwork
A Survival Primer
This slice of the planet ain't nothing like the rest of it, baby. A paradise for spiritual seekers, party kids, flagwavers of the counter-culture, the punk and exotic co-existing in the melody of bright-eyed psychedelia. Refuge for the anti-establishment, where American, European, and Indie hippies come to turn on, tune in and drop out… Anjuna is the favoured queen of the `misfits', while the rest of the world turns on the heat chasing their `material' demi-gods. ETHEL DA COSTA gives you a survival kit.
My first brush with the culture shock of Anjuna happened in the late 80s, when I first discovered that the village's palm trees bear strange fruit, and people. The land screams massage parlors, exotic food, trance music and salvation through yoga. Then of course there's the hippies and the marijuana and the hash and the ecstasy and the meth. High priests preach the chill pill while others fleece the tourists. As my visits increased, I became fascinated by the assimilation of multi-cultural lifestyles, and I knew it was only a matter of time before tourists smartened up with the ways of the locals. When you can't beat them, join them. Brown skin and white, tattoos and suntan, Russian, Hebrew and Greek gyrating to international DJs on the mix, dishing out nirvana in an era of global warming in equally hot clubs, tripping towards mind expansion. I realized, you can't ignore Anjuna. She grows on you, gets under your skin and stays.
Popularised by the world's flower children of the late 50's who traveled overland on "magic buses" from Europeto create a slice of a free-spirited, budget-friendly new world among the laid-back native Goans,  the village of Anjuna has today become a wildly spinning center, swallowing up the quieter communities of Arambol, Vagator and Morjim as caravans of global nomads seek their own clusters of alternative living. Thatched roofs, suntan, and acid disco. Sure, the government stepped in and banned nudism, forcing the unclothed freedom seekers underground. But come Wednesdays and an under-current of vibrancy runs high through the nerve centre of Anjuna as all wheels head for the most celebrated weekly Anjuna Flea Market. This is where the action truly is, depending upon your flavour of the day. Started decades ago by Anjuna's hippie community, the humble local enterprise which started as a community meeting centre of funky nomads, has today mushroomed into a sprawling, wide-scale international affair. In the 90's, it came with a statutory warning: If you're not street-smart, mind your purse. The same mandate applies too now, and how!
Lamp shades being sold at the beach
It has grown over the years into fifty-odd closely packed stalls run by vociferous Lamani `business women' in bright colourful clothes, world denizens jingling tribal jewelry and strange accents, and an assortment of other colourful bohemians. Brace up to the persistent `must-buy Madam' come-ons as the carnival-like atmosphere crazily winds down the length of the palm-fringed beach.
Looking for Alternate fashion? Big spot for fashion drop-out designers, or creative seamstresses masquerading as designers. Heck! If it works for you, good for you. Everything for a price under the sun. Mind it, hefty, if you will not exercise your bargaining skills! Books, bikes, Balinese batik, silver jewellery, linen, electronic goods, precious stone trinkets, Tibetan accessories, art, Indonesian thongs with European price tags and massages that promise instant rejuvenation of the spirit and the wallet. Nepali goods, Tibetan prayer beads, embroidered stoles, scarfs, kaftans, incense sticks and semi-precious stones, crystals, fancy knives, handicrafts, hammocks, bedspreads, latest techno and trance CDs, and let me not forget: Exotic food — Indian, Israeli, Greek, Tibetan, Burmese, Italian and French, take your pick.
Ayurvedic doctors, professional hair cutters and stylists, dreadlock weavers, nose and body piercers and tattoo artists hawk their wares with panache, snarling at persistent hagglers who won't cut the chase. Sharing elbow space with loud trance tunes, Swedish rockers, French backpackers, punk Lebanese girls in Che Guevara T-shirts and nose-rings, and middle-aged Brits throng juice and beer bars,  while your eyes take in the colourfully demarcated bed-sheets tied to coconut trees, shielding yourself from the fierce sun and further intoxication.  The caravan meanders snake-like with their assorted wares, languages, and promises of Neverland.  Of course, bargaining and being a savvy shopper is mandatory. Unless, you have no qualms letting a good-looking Israeli talk you into buying his grand-aunt's recycled toaster for a ransom.
Jewellery Market
The food is to be enjoyed while you're there. Cuisines vary, tempting palates to venture where no taste bud has been before. Organic health food and fusion co-exist, along with the ubiquitous Italian vegetarian pizza for the Gujju brigade recovering from the experience. And if the sun has not blinded you by now and your feet stay rooted for more, head to `Shore Bar' or `Café Looda' for a sunset rendezvous, some more trance music and nirvana or fading jazz funk rebellion anthems. By next Wednesday you're an enlightened soul qualified for a re-run on your own. Wish you a great bargain!
Writer Profile:
Ethel Da Costa is a Goa-based acknowledged fashion, lifestyle, music writer, radio head, creative entrepreneur, commenter and columnist of all things politically and socially incorrect. A published poet-author of Eve's Revenge: Stories of Nemesis (2008) with a second sequel in the making Eve's Light: Stories of Passion (2014), she can be reached at etheldacosta@gmail.com
Website: http://about.me/etheldacosta