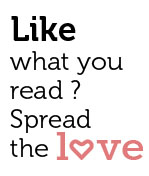 Share
A quick drink or a bite in Panjim for me often means walking up the stairs to the Down The Road pub and bistro.
Sipping a chilled Heineken on the bistro's upper storey and watching the lazy waters of the Rua de Ourem soak in the dull orange glow of the street lights adds newer flavours of serenity to the hops.
At Down the Road, for those like me who prefer the balmy outdoors, store there are huge cane chairs and fancy barrel-shaped tables with wheels. Others can seek refuge in the air-conditioned dining area.
It's not actually the dining which has helped Down the Road build a reputation as the capital's top spot for hanging out and getting noticed. It's the club below,sildenafil which has served as a beacon of fun for the young guns of the city for nearly a decade now.
The pub's interior is uncluttered with low-seated brown and black upholstery and is dimly lit with cylindrical yellow lamps delicately hanging from iron chains. There is comfortable sitting space for large groups as well as high stools lining the bar counter for those less inclined to the group scene.
Big television screens beam either football  or muted visuals of old and new English songs. Another wall is adorned by life-sized posters of Elvis Presley with his guitar and Marylyn Monroe saving her white dress and her modesty from a gush of wind.
And, there is good live music.
When I first went to the pub, it was a weekday and about 6.45 pm. I was the first one to step in and felt like a perfect fool. Too early, I told myself. I waited till 10.30 pm to make the next pub crawl, but this time, too, the crowd was unimpressive by my nightlife standards. Perhaps again, because it was a weekday. It is abuzz on weekends, however, and even some weekdays manage to draw a crowd, especially when there's a notable performance.
Of the 4-5 times I have been to Down the Road, the food has been decent. The butter-garlic squids were fresh and pleasing and the chicken cafreal portion, slathered in a spicy sauce of ground green coriander and green chillies, was generous.
Service, too, wins points.
One day while I was placing my order, a waiter walked up to the bartender, thrust a martini glass under his nose and said: "Ye kala kala kya hai?! Customer ne wapas bheja, change karke de." (What is this black stuff?! The customer has sent it back, make a new drink)"
Our man, the bartender did not waste a single moment resisting. He quickly mixed a new drink and sent the waiter on his way with it.
Overall, a nice place to hang out in a city with very few night spots. But, remember, the early bird gets no worm here.