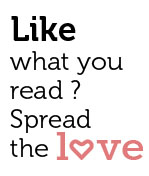 Share
"DON'T  SHOP -ADOPT!"  This is a phrase used all too often by animal lovers and NGOs  alike,  in the context of taking in a pet.
One may ask, why the animal lover community continues to frown upon the existence of breeders, who perpetuate the trend of selling dog  breeds at astronomical prices. This is where individuals and NGOs alike,  are united in believing that puppies and kittens bred for purposes of sale, are usually bred in unhealthy and cruel conditions, and are separated from their mothers before the stipulated 8-12 weeks.
Most breeds like Labradors, St Bernards and Siberian Huskies are not suited for India, as they are meant for countries with colder climates.
Given their delicate constitutions and special  dietary requirements, these pups grow up with a multitude of health issues and are eventually abandoned, because of high veterinary and grocery bills.
This is where groups like H.O.M.E, short for,  "Haven of Miracles Enclave"-a group of individual,  like-minded animal  lovers, care-givers and rescuers who have joined hands to help animals in North Goa) explain the repercussions of not carrying out regular ABCs (ANIMAL  BIRTH CONTROL) of stray and pet animals and indirectly neglecting the well-being of our very own hardy and thoroughly evolved Indian Dogs.
H.O.M.E. depicts the harsh realities of owned and stray animals, through these pictures of animals who were rescued and are now healthy, vaccinated, sterilized/neutered and up for adoption, in Porvorim, Goa.
The H.O.M.E.  group comprising of a few  individual rescuers, with  no funding or financial assistance from anyone including the state government/funding bodies/ngos, have been committed to the cause of animals, given the burning need for animal  welfare shelters and NGOs in Goa. They respond to appeals from the community, to help animals who need any form of help on issues such as medical attention, cruelty to animals, illegal animal fight clubs, injuries and abandonment.
Despite  the financial constraints, the H.O.M.E. group goes the extra mile to help as many animals as is physically possible and are happy to receive any aid for their selfless work, by way of cash or food and medical supplies for the many animals in their immediate care.
Their work in the area of carrying out over 450 ABCs to date, rescuing sick/abandoned pets and strays, rehabilitating and rehoming them,  is testimony to the fact that in a way, H.O.M.E.  assists the state of Goa, in  reducing the number of stray cats and dogs on the street.
The H.O.M.E. group is certain that when you buy a cat /dog from a breeder, you deprive hundreds of animals in their shelter of the chance to be loved and  cared for in a loving home.
Through this article, the H.O.M.E.  GROUP hopes to create awareness and highlight the importance of adopting a pet versus buying one.
The idea is to educate and empower the people  of Goa, with the choice to adopt a pet.
If every home, restaurant or shack in Goa, were to step up to this cause and vow to control  the population of their own and the stray animals in their immediate areas/wards,  by sterilizing, neutering & adopting shelter animals, we would be able to strike a balance on controlling the stray animal population and more importantly learn the priceless lesson of receiving the unconditional love and undying loyalty and protection of a rescued animal.
All the animals featured in this article, are up for adoption.  Contact Ruth Walsh, from the H.O.M.E.  group to adopt, donate and do your bit for Goa- do your bit for Goa's forgotten animals.
For Adoptions please contact : Ruth Walsh : +91 8975275785