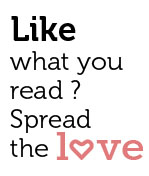 Share
 Deep inside the forest, under a thick canopy of a banyan tree, a man stands still, his bow poised, bowstring taut and arrow, lean and eager. He is so still that every sound from the green, rich forest seems amplified. He takes a deep breath, breathes out some and releases the arrow, which thuds into the target's heart.
This could have been a story from the great Indian epic Mahabharata. The story of Eklavya, a young tribal warrior who mastered archery on his own in the forests of north India, after Dronacharya, a Brahmin warrior and royal tutor, refused to accept him as a pupil because of his inferior lineage.
 There is no inferior lineage in this story, just a man with a passion and an iron will to succeed despite being dealt some very tough cards.  
 It is the story of Manguesh Kuttikar, a new age Eklavya, who pierces bulls-eyes of canvas-topped targets with breathtaking precision and a polio-affected leg in the forest near his house in Curca, a short distance from Panjim.
With no guru and an apathetic sports administration, Manguesh, who contracted polio at the age of five, learnt archery from scratch and on his own. Today, he has a kitty of national and international medals to show for his efforts.
"I have five brothers and four sisters who are athletes and have participated in sports at various levels, but since I had polio I used to hate to go out in public. I was afraid that people would laugh at me," he told Streets.
 Below is a  list is of Manguesh's many triumphs:
He caused a stir in 1994 when he swam a kilometre across the Mandovi River despite his handicap.
A year later he swam from Old Goa to Panjim Jetty, covering a distance of 10 kilometers.

A year after that he became the first recorded disabled person in Goa to complete a Triathlon, covering a distance of 16.5 kilometers via swimming, cycling and running.

In 1997, he again swam across the Mandovi, but this time blind folded and hands tied behind.

In 2002, he swam 10 kilometers from Miramar to Ribandar ferry, again blind folded and hands tied behind (an astonishing accomplishment if you take into account both the tied hands and the bad leg!)
 Manguesh begins his day at 5:30 am. He collects his bow and target and limps into the forests a kilometer from his house, one of his legs, thinner than the other, supported by a brace. There, in the dense forest in company of birds and the occasional monitor lizard, he places the target against a banyan tree, walks back to his mark, takes aim and shoots. His sure aim is particularly important because a misfired arrow is expensive. A bent or damaged arrow would set him back by Rs 2500.
After a decision to participate in a marathon back in 1992 pumped his confidence up, Manguesh took to swimming and chanced upon archery at a sports camp for the disabled in 2009.
 Now 35 years old, he hasn't looked back when it comes to excelling at both archery and swimming.
 In 2011, Manguesh won a bronze medal at an archery championship for disabled athletes held in Bangkok, Thailand and won five gold medals at another one in Amravati, Maharashtra, among other trophies, all without professional coaching.
 The International Archery Federation and other sporting entities such as the Asian Paralympics Committee regularly organize such events around the world. Manguesh has assumed a starring role in them, but his goal, both in archery and swimming, is to compete in abled as well as disabled categories
"Without a coach I have achieved so much and with a professional coach I can achieve much more.  Sports Authority of Goa has not provided me with professional help," he says, adding that he purchased a professional bow on his own for Rs 1.7 lakh from an Australian vendor.
Having represented Goa and India at national and international levels in the category of disabled athletes, Manguesh is now eyeing the Olympics – not just the Special Olympics, but the general ones as well.
Elvis Gomes, the newly appointed head of the Sports Authority of Goa, takes issue with the notion that his entity is uninterested.
"I have just taken over. I have asked Manguesh to come to me with his case. We will surely see what best we can do to help him out. We know he is talented," Gomes said.
Meanwhile, Manguesh is now gearing up for a trip to Chennai for an open category swimming championship in December, but he is still awaiting approval to do so.
"I will be competing along with the abled (swimmers) but I am awaiting for the government's nod to represent Goa. If not, I'll have to cancel my tickets," he says.
The story of Manguesh's determination has rubbed off on other aspiring disabled athletes.
Rachel Selva has been suffering from the effects of polio since the age of one and is unable to walk without the aid of a leg brace and a walking stick. But put an archery bow in her hand and her personality changes.
In 2011, Rachel won two gold and one silver medal at the Amravati Championship in archery, a few months after she was introduced to the sport by Manguesh, who works with her sister at Goa's Mormugao Port Trust.
"I never thought I would be able to be of some use. I used to ask myself why me, why can't I run and play like the others. But now I am happy. I got a Government job and I could be of some help to the state," she adds, acknowledging that Manguesh's support helped her in her pursuit of archery.
The Eklavya who never had a guru now has a pupil.