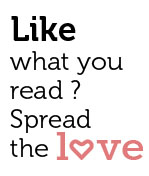 Share
In the world of Chulbul Pandey, viagra 40mg the Robinhoodesque cop played by Salman Khan, intelligence is underrated and invisible. But that works just fine in Dabangg 2, which promises more Da'Bang'g for your buck than the prequel and a tsunami of entertainment.
Chulbul Pandey moves from the rural badlands to the city of Kanpur, in Uttar Pradesh, once called the Manchester of India by the British colonials for the number of industries it hosted. For Pandey, however, Kanpur is a bigger jar of honey for him to dip into with his right hand, with villainous bees like Bachcha Bhaiyya (Prakash Raj) and his men to be swatted away with the back of his left.
Dabangg 2 is rooted firmly in the enormously successful prequel. The continuity is smooth even as the plot, characters and even gags have one foot in the past – connections that ultimately add value.
For example, in the opening comic-action sequence, the mean-looking goon whose mum calls bang in the middle of a fight makes an appearance this time, too. And with the same corny ringtone on his cell, he strikes an immediate rib tickling connect with the audience, no doubt hardcore Dabanggites (with this kind of entertainment, it's a word that deserves to be coined).
Or for that matter, the midget photographer from part 1 also conjures nostalgic affinity, with his inimitable 'Bhaiyya ji Smile' (Hinglish for 'Cheese') grin getting the audience going.
Dabangg 2 in many ways betters the first part, with a tighter and an even more hilarious script, especially when it comes to the two police constable cronies, who slip in their lines in rustic English with a distinct eastern Uttar Pradesh accent. The kind of accent normally heard when our elected lawmakers from northern Indian states burn copies of crucial anti-corruption bills in Parliament.
In terms of performances, Salman Khan overrides everything. The film, the script, actors, screen, imagination – all of the above.
As Chulbul Pandey he can do just about anything and pull it off. So when his belt automatically does the pelvic juggle, without any effort by Salman, you just accept it as divine intervention. Acting has never been this Khan's forte, but a well mastered comic timing and the beast-like macho auro that he emits, doesn't call for remembering any acting lessons.
With the lion's share of the screen time gorged by Salman, others have to make do with what they have.
The immensely talented Deepak Dobriyal and Mahi Gill as Bachcha Bhaiyya's younger brother and Salman Khan's sister in-law are noticeably wasted in the film. The female lead Rajjo (Sonakshi Sinha), with her backless blouses and mostly virginal and occasionally randy charm, breezes through the film with little effort. Prakash Raj has played exactly this kind of villain earlier in 'Wanted', 'Singham' and he does an encore with Dabangg. The talented National award winning actor could do well to slip in a few variations in his assaying of a consistently frowning villain who likes bloodletting, child kidnapping and the one off comic moment.
Some of the really fun sequences involve comedian Manoj Pahwa, who plays a gluttonous senior cop who knows his rasagullas and his rabdi, but little of policing.
Had the music clicked, the sequel film could have easily overshadowed the mother film in most critical departments.
Interestingly, the most notable thing to have changed in Dabangg 2 is the director. Producer Arbaaz Khan, who also plays Salman's simpleton younger brother (Makhanchand Pandey), chose to direct the film this time instead of Abhinav Kashyap, who fell out with the Dabangg gang after the first success.
But a narcissist, macho-comic and highly entertaining script by Dilip Shukla holds it together for the producer-turned-director.
The film would work for you if you want to be entertained alone. Come on now, that's not such a bad thing.