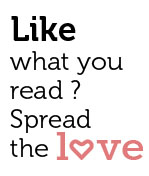 Share
I remember a time when phones were still for calling people up and talking to them. Or when "app" was still a one syllable word meaning nothing. Or when tablets were something you swallowed with a glass of water or perhaps brought down from Mt. Sinai.
You might ask what are we doing in 2012 reminding people that your phone or tablet is a really cool tool for hearing amazing music. That's been true for years now. Still, with digital penetration what it is now in India and growing astronomically, sick   let's take a moment to let everyone know what you can do music-wise once you join the legions who've acquired one of these gadgets of modernity.
Shazam: It is THE one-stop destination to discover and buy music. You can 'tag' songs from the live Shazam playlist and create a list of your favourites. Next, sales you have the option to "share" these tags on Facebook and Twitter or email a 'musical postcard' to friends who may actually appreciate your taste. Based on your tagged stream, Shazam also recommends albums and artistes that you may like (some may consider this a slight invasion of privacy and they wouldn't necessarily be wrong). An excellent function is what I call a very personal on-the-go karaoke party: Shazam allows you to view lyrics as the song plays!
Now if you're one of those people who for some reason (perhaps you are over 19, for instance, or never got past word-processing on the computer) gets a fright when you hear words like "share" or "tag", not to worry. Once you're inside the program, things are pretty self-explanatory. (If you're not sure what an "app" is in the first place, take a deep breath and, again, don't worry. It's short for "application", all those downloadables on your fancy new phone giving you access to everything from news to photos to stock prices to games to music. If you're new to apps, believe me, you will like them).
TuneIn Radio: This is a fantastic app that gives access to 70,000 music stations from the world over, for free! You can tune in to live talk shows that discuss myriad topics under the sun in between playing good music. My favourite station on TuneIn is California-based 'Martini in the Morning' that plays classics by Frank Sinatra, Louis Armstrong, Nat King Cole, Connie Francis and more. El Café del Mundo, Guitar Jazz, Radio Mirchi are just a minuscule offering from the fascinating array of online stations offered here. TuneIn Pro allows one to record a song of choice for a low one-time fee.
SoundHound: Ever been out in a café, sipping the best wine on the menu and suddenly a soulful tune followed by equally romantic lyrics and a haunting voice breezes in? You would give anything to identify that artiste and that album, right? Simple: Download SoundHound for free. It is an extremely popular app that is used to identify music that is being played externally.
Other popular music apps like Spotify and Pandora are excellent if you are able to navigate the technical acrobatics required to download them in India. They provide access to millions of songs and have nifty features like delivering choices suited perfectly to your tastes. Here's hoping that you discover many more musical innovations designed for the smart people with intelligent phones!