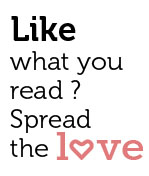 Share
The Goa Arts & Literary Festival (GALF) has always positioned itself as an event that encourages literature from the margins. And among the trends at the periphery of Indian art and literature — in fact, one that melds the two — is the emergence of graphic books. It was only a matter of time before the genre made its appearance at GALF, and that time was now.
The past few years have seen quite a rush of Indian titles, with both mainstream publishers like HarperCollins and Penguin as well as niche imprints such as Blaft and Navayana producing books with both text and visuals. This year has seen two major works emerge — the 'Pao Anthology of Comics' by various authors under the stewardship of the Delhi-based Pao Collective and 'Adi Parva' by Amruta Patil.
The prominence accorded to Patil's 'Adi Parva' was evident in the fact that it saw its release during the opening ceremony of the LitFest, sandwiched between the keynote addresses and an opera performance. Later, one session of the graphic books section had her in conversation with a pioneer of serious comics in India, Orijit Sen.
Besides these two, a number of prominent comic artists/writers made the graphic books line-up a powerful one. Nicolas Wild, author of 'Kabul Disco' had flown in from France; Amitabh Kumar, the moving force behind the Pao Collective from Pune and Mumbai en route from Bangalore, all for literary and art events. The versatile Jerry Pinto was in any number of sessions around the festival — one of them focussed on his new graphic book 'When Crows Are White'. Goan artist Savia Viegas had not one but two new 'illustrated texts' to show.
No other literary event in India has so far had this focus, with comics largely pushed to specialist jamborees such as Comic-Con. There is undoubtedly a case for that as well. The section at GALF did suffer from losing audiences to parallel sessions — some of the highlight sessions had to compete with the presence of Wendell Rodricks and William Dalrymple. Even so, the festival continues to make an invaluable contribution the cause of culture in Goa.
The graphic book initiative, spearheaded by a handful of members of the Goa Writers group which is also the key content partner for GALF, is aimed at growing a movement around the genre in Goa. It promises to get moving in a big way in 2013, and we may soon see a barrage of graphic books emerging from here, dealing with local material. GALF 2013 may then have a much stronger local flavour.