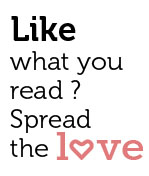 Share
Film-maker Rajendra Talak and his fellow Margao citizens step up to clean and beautify Margao
Margao, doctor the commercial capital of Goa, was once called Lusa Atenas for its culture and beauty. Though cultural activity still thrives in this prime city of Salcete, the streets and suburbs here look rather shabby and uncared for. So it comes as a pleasant surprise to walk through Comba, the old Hindu quarter of Margao, and see a long avenue of heritage houses sporting brand new coats of paint in pleasing hues. This and other improvements in Borda and the SGPDAmarket area are the work of Clean Margao, Green Margao, a citizens initiative started by builder-filmmaker Rajendra Talak in 2014.
"I was waiting for someone to do this, but as no one was coming forward, in 2014 I took the initiative," Talak told Streets. "I have handed over Kalangann, my dance school, to someone else for managing, and I've taken a break from making films till the end of 2016, so I have some free time."
The group comprises about ten citizens of Margao, from various vocations. Ranjita Kare is a pharmacist, Girish Kare is an electrical engineer and Adish Kane is a civil contractor. Prominent citizens like John Fernandes, Narayn Fondekar, Raj Panadikar, Nilesh Newalkar and others are also working hard. Advocate Rajiv Shinkre and his friends from Borda have also done improvements around their houses there.
"We have taken up Comba to start with," says Talak, sitting in his office in the heart of Comba. "I was born and brought up here, and I love this place. I know everyone, and I can approach any one to request to improve their house and vicinity. After we have improved ten wards of Comba we will take on ten wards at Fatorda. One cannot take on everything at one time."
The plaster restoration and painting of each façade costs from ten to fifty thousand, which is shared by the house owners and the activists and well-wishers of Clean Margao Green Margao. Talak designs the colour scheme for the house façade, in consultation with the house owners. A group of artists has also painted a mural at a Comba road junction.
"The painting has been spoiled a bit in the rains, but we are going to put some protection over it and repaint the mural," says Talak, who is quite the lover of the arts, having promoted and run a dance academy for over a decade, and having produced award winning films like Aleesha, O Maria and Antarnad. "We have built planters, and grown flowers in many places. This also deters people from throwing garbage at those places."
So far ten to fifteen lakhs have been spent by the house owners and the Clean Margao group. The group has no bank account, the house owners pay the contractor directly at cost price. If there is a shortfall for the community project then Talak or other group volunteers contribute. By March they plan to complete the Comba project.
On being queried about government support, Talak said "We have not approached the government authorities or Municipality for funds or other support yet. We want to demonstrate what can be done, and only then put forth proposals."
"The people of Margao must get involved," he insists. "It is not just about garbage, but the practice of waste segregation. We are working with Fomento Green to facilitate segregation and collection of dry waste. MMC will collect the wet garbage. We plan to educate the workers and the citizens on the right practices."
Work is also on at the SGPDA (South Goa Planning & Development Authority) market near the Margao bus stand. Indoco Pharmaceuticals has sponsored the greening of the area. Trees and shrubs have been planted, parking signage and ground marking installed, and CCTV surveillance cameras have been erected to deter those who dump waste illegally.
"We are also providing infrastructure for a small waste treatment plant near the market, so that the MMC will not have to collect any waste from there henceforth. The SGPDA Chairman, Mauvin Godinho, is supporting us in these activities. We have employed five security guards for two months to prevent wrong parking and garbage dumping. After that the  system will be handed to the police, so that they can monitor the cameras and send fines to the offenders, just as traffic fines are imposed," says Talak, clearly bringing his builder-mode efficiency to this worthy project. <
Contact the group with your ideas and assistance at their Facebook page: https://m.facebook.com/Clean-Margao-Green-Margao
Editor's Note: This is the latest instalment of Goa Streets' Keep Goa Beautiful initiative, inviting contributions from all those working toward a cleaner and greener Goa.