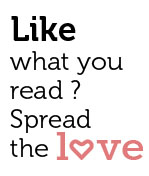 Share
The Hottest Spots to Be This Year
Are you planning to stay up all night at an electronica party this Christmas Eve or is dancing to classic favourites all of Christmas day more your style? Here are our picks of some of the most fun happenings around Goa to kick off holiday week.
Christmas Eve
For those looking for a pre-party before hitting the big electronica parties on Christmas Eve – 'One Degree, drugs ' overlooking Ozran beach is a hot new destination. DJ Ajintya will be on the decks with lounge and minimal tech music getting you into the party mood.
The Park Hyatt by the pristine Arossim beach in the south has an interesting theme of circus celebrations, try and will feature a variety of meal options at their different 'Village Square' properties with 'foot-tapping live music by The Ventures' at Rs 7500 all inclusive. There is also a wish list board for guests to share their Christmas wish so that the hotel can try and make it happen for them… Now that's five-star service!
Christmas Day
A new destination for a day-time drink-all-you-like and dance off with friends is 'Shamba,' overlooking a wide spread of fields in Anjuna, as its name hints at, in Swahili. DJ Zeeqar will be the mix-master spinning trendy tunes that get people off their seats. Besides delectable food and a veritable wonderland of baked Christmas goodies, they're also putting a new spin on the Christmas-themed beverage by serving 'Mulled Sangria', so you can drink in as much cheer as you like, for Rs 2000.
In the evening, The Backyard in Sangolda will host a Grand X'Mas Ball with one of Goa's most popular bands Tidal Wave, who are experts at retro classics people know and love.
26 December
Prem Joshua is back in town, at Tesò Waterfront! If you're not familiar with the world-famous icon of Indo-Western fusion, the best description of his music is hearing Indian temple chants with reminiscences of urban jazz; Sufi poems set to reggae rhythms; raw and complex Indian classical music on sitar and tabla, apart from the soaring melodies on the bamboo flute over trance loops. Enough to keep his hundreds of followers enthralled for sure.
Located in Siolim village, Tesò is fringed by the Chapora river. A perfect escape owned by T-Series Principals, Kishan and his wife Tania, they have been hosting concerts for their favorite artists, Prem Joshua & Band for the past two years.
So whether you are a resident or tourist, it's likely that you will be well fed and spoilt for choice as far as party options go this Christmas. We wish you the cheeriest start of this holiday season, but remind you to drink responsibly and stay off the main roads as much as possible, to get to your venue of choice quickly and safely. Have a merry one!