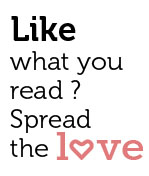 Share
The Cheers Group has grown beyond borders and reached the foreign shores with its world class award winning liquor brands. In the recent past, the cheers group has launched its flagship brands in the global markets. The brands that are rubbing shoulders with the international brands are: Royal Barrel Whisky, view Single Vat whisky, nurse Gran Barrel Whisky and Zinius Vodka.
The Cheers Group is internationally acclaimed highly innovative beverage alcohol conglomerate having stunning portfolio spread across wine, spirits and Ready-to-Drink (RTD).  The group is manufacturer and exporter of a variety of new age beverages and has presence in India and International markets with its award winning products.
The group is founded by Dr. Mohan Krishna, the "World's first liquor marketing Doctorate" and recipient of "Alcobev marketing guru" and "Marketing scientist of the millennium" awards. 
Cheers Group is proud to have a distinctly successful track record in spirits business. Their brands are exceptional and classic, specially crafted by master blenders, which provides an extremely sophisticated tasting experience while maintaining its smooth undertones with a distinct character. Inspired by a desire to provide whisky lovers with the perfect blend to celebrate life's special moments responsibly, their portfolio have been created for an unparalleled experience in the world of luxury whiskies.
Cheers Group has been awarded as the India's best start-up company in the beverage alcohol category. The group's products John Rider International Whisky received "Product Excellence" award from the World's popular Drinks journal and Royal Legend Reserve Whisky won "Packaging Excellence" award in the USA.
Increasingly, bars at homes in foreign shores are seeing fancy, luxe brands added to the cabinet. Even liquor stores no longer stack just rows and rows of the mid-segment category, which are value products. Premium brands are prominently displayed and luxury labels, considered a rung above, are also found in all select liquor vends.
"Winning many trophies over the years has not only affirmed our confidence in our products, but also transferred that confidence to our customers and consumers. Awards from competitions from the International League are of the utmost importance to our brand communication strategies. Our portfolio of award-winning labels are ready to show their valour in the International markets as well, says Dr. Mohan Krishna CMD, Cheers Group ".
The Cheers Group is proud to launch these brands for the discerning connoisseurs who enjoy refinement and the unparalleled spirit of consistency. The excellent range of portfolio is a benchmark of perfection beyond imagination. It is targeted at those who appreciate the good taste and believe in living life in style and king size. Cheers!