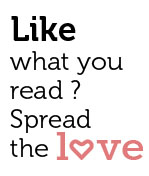 Share
Goa plays host to International Blues Music Day 
In case you missed it, clinic last Saturday, for sale Aug. 3, was the inaugural International Blues Music Day. About 150-­odd shows were organised in New York City, Sacramento, Mississippi (but, of course), New Hampshire, Las Vegas, Italy, Croatia, Moscow, Mexico, Switzerland, the Philippines, Brazil, England, and dear old music ­loving Goa.
The idea behind the International Blues Music Day is, as its website says, "to celebrate, promote and preserve the rich legacy, tradition, and future of the great American art form and international language known as blues music." And a celebration of the Blues it was at the Tawa Resto­Bar in Baywatch Resort, Colva, South Goa. It was organised by Art Escape – The Live Music Project, an independent platform not bound by any particular genre that has been encouraging all types of music (from Rock to Jazz to Sufi and even Qawali) over the past four years. The event saw a line­up of some of the best and brightest in India's Blues music scene perform to a lively crowd of over 200 people.
The artists were handpicked for the event and included names from Goa, India and around the world. There were performances by Herman Abreo (popularly known as Goa's Top Man' and one of India's foremost Blues artist), Benoy Rai (originally from Darjeeling, he's a jazz, funk and Blues 'virtuoso' and freelances with local bands all over Goa), Colin D'Cruz (a bass player, Colin is also a music producer and has performed to crowds all over India and the world), Jason Quadros (an Audio Engineer, Jason plays the keyboards). Featured artists included Gruto (a Brazilian chef who enthralled audiences off the kitchen counter and onstage instead) and Fabian Jones.
The celebrations began early at 7:30 pm (on a night when Goa decided she wasn't going to play truant with the weather) and went on till 12:30 am. All the artists put on a fabulous show that was enjoyed by everyone. The crowd whistled, clapped, sang along, grooved, laughed and kept asking for more! The evening's highlight was Herman Abreo who, in trademark style, cracked risqué jokes, apologised for making them and crooned to some of his own tunes and a few covers. (He also sang 'Happy Birthday' to one particular lucky lady.) A true talent, I heard someone at the event comment on how his style comes very close to the legendary Frank Zappa's. (Quite a compliment there, Herman!) Gruto and gang were also quite a hit among guests. Toward the end of the evening, the artists started jamming together, the result of which was some more fun, music and celebration. The crowd even got to witness a reunion of sorts when Herman and Connie (now based in Dubai, Connie used to play with Herman's band in the past) got together for an impromptu session.
Commenting on the event, Art Escape Co­founders Vinesh Iyer and Daryll Noronha said the International Blues Music Day in India was a real success. "The performances were fantastic. The feature was Herman. He is the Blues man of Goa; a legend", said Vinesh. Daryll added "all the people who have supported us for the past four years were a part of the Blues celebration." And it wasn't just Goans who joined in for the party. Music enthusiasts from as far as Pune and Belgaum joined in to celebrate the Blues. Going by all the good vibes that it received, the International Blues Music Day was supported wholeheartedly by everyone who was a part of it. If you missed it this year, not to worry. Art Escape we will be continuing the celebrations of the Blues on August 10 with revival of revival Beatroot Blues. Be sure to mark your calendar for that and for future editions of International Blues Music Days on the first Saturday of each August (starting with August 2, 2014).
.