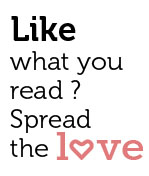 Share
Alle Bella Parfait
At Park Hyatt Goa Resort & Spa
Valentine's is that special day to show your loved one you care. And what better way to show your love than some luxurious indulgence in food, prescription wine, art and spa. The award winning Park Hyatt Goa Resort & Spa gives you an opportunity to celebrate the day of love with élan and opulence. The 5-Star Luxury Resort presents three unique experiences that promise to leave a lasting impact on your hearts and minds.
For the food & art aficionados, the hotel offers an eclectic mix that will delight your senses and appease your palate. Aptly titled Freedom of Expression, the experience will include a contemporary Goan menu curated by Chef Edridge Vaz and distinct portraits depicting an expressive raw style of artist Shilpa Nasnolkar for the artistic indulgence.  While Shilpa's style will make you reminisce Neo-Expressionists, Chef Vaz's culinary skills will surprise you with an innovative menu crafted from seasonal ingredients. The Freedom of Expression experience will be held from 14th – 28th February 2015 at Casa Sarita.
Da Luigi, the chic & friendly Italian trattoria, invites you to an exquisite 5 course Italian Dining Indulgence (INR 6000 per couple) where renowned chef Saulo will dish out some of the Italian dishes in the world paired with a glass of pink bubbles making it an unforgettable experience on 14th February 2015 at Park Hyatt Goa Resort & Spa.
And that's not all; a 120-minute Chocolate Body Treatment awaits you & your partner at Sereno Spa. The treatment, INR 7000 + taxes per person, starts with a chocolate walnut body scrub that gently exfoliates your skin, followed by a romantic chocolate body mousse massage. With its antioxidant properties, the pure natural cocoa and walnut will make your skin look young, firm and rejuvenated on 14th – 28th February 2015 at Park Hyatt Goa Resort & Spa.
Chef Edridge Vaz
Make your reservations now to woo your loved one with the most exquisite Valentine's Day celebration at Park Hyatt Goa Resort and Spa.
For enquires, please call +91 8322721234 or email parkhyattgoa@hyatt.com
'Note: The corner is a regular space where businesses, entrepreneurs and all others with noteworthy projects can 'strut their stuff"