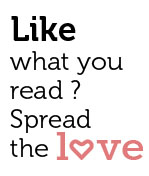 Share
The Corner
Goa Store Flourishing in Tonca and Mumbai store Reopens
From the time of its launch in Bandra, viagra 100mg Mumbai, sildenafil 20 years ago, On My Own or O.M.O. has enjoyed cult status for urban women in India, including TV presenters, celebrities and executives seeking elegant women's wear with Indian motifs.
In Goa, the store in Toncahas quickly gained prominence as a top favourite for Goan residents as well as tourists from metro cities, who know and love the label. Driving into Taleigao, it's hard to miss the pretty white bungalow with the vibrant blue sign on the right side of the road. Inside, the store encompasses four sprawling rooms that tastefully display distinctive collections of women's wear, accessories, home décor, gifts and there's more added all the time. TheMumbai store recently reopened its doors in the quaint Chimbai village area, at a site thatwas well known for hosting the 'Yoga House' previously.
Both the stores are a visual treat with neat and colourful racks of women's garments calling out to be mixed and matched with the variety of innovative accessories available. This aspect of encouraging women to mix and match to create their own look is one of the strong suits of the O.M.O. label, and one that has led to its phenomenal success. And with the mantra of providing affordable fashion, creator of the brand and curator of all the fabric and accessories ArtiShantakumar, makes it possible for her customers to look unique everyday."When we create clothes, we choose textures and colors that make you look special. We always try to ensure that you can put together your own ensemble in a way that suits you and you alone," Arti says, speaking of her approach.
With an ever-changing collection of uncommon clothes, necklaces, earrings, scarves, and sarees, any lady shopper will tell you it's hard to leave the store without buying something. The mix of Western and Indian wear are made largely from natural and hand loom fabrics, sometimes using vegetable dyes and block prints. And Arti is always happy to feature innovative collections that are also natural and socially responsible like herbal cosmetics by Pure Herbs, attractive gift products by the NGO Akankshaand chic home accessories by 'Salva Terra', in both Mumbai and Goa. Additionally, the delightful children's wear brand 'Almirah' is prominently featured in the Mumbai store.
One can see why news of the O.M.O. store reopening in Mumbai elicited excited comments from fans on their Facebook page. As Sampada Chaudhari put it, "It's my favourite location. It couldn't be a better place and a better brand than O.M.O." Others ask if there are plans to open stores in their cities. With collections that are delectably curated and an adoring fan base, O.M.O. is looking forward to their next 20 years.
Note: The Corner is  a regular space where businesses, entrepreneurs and all others with noteworthy projects can 'Strut their stuff'