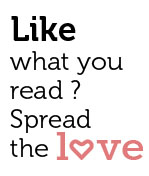 Share
What are you doing this New Year's Eve? If you haven't planned anything yet, clinic consider this. Dancing to the point where you enter a state of 'Limbo'. By itself,thumb the word might provoke a mild sense of anxiety, but fortunately, not here and not now. In this case, 'Limbo' is nothing but pure excitement.
Limbo 2015 (get used to that number, folks, it's just around the corner!) is one of the most premium New Year's Eve parties in this entire country of a billion plus people! In partnership with youth TV channel Bindass, the event is spread over two nights, 30th and 31st of December. This mind-boggling and soul-stirring festival will be held at Marquis Beach Resort in Dando, Candolim. The festival will witness 8 of the most iconic artists both from India and abroad to make you break the dance floor to Hell (or, depending on your particular perspective, to Heaven). Indeed, the decor has a Heaven-and-Hell theme and so does the dress code. So if you feel like it, dress like an angel, or, if your proclivities so demand, like a devil incarnate. It seems that the devil horns we might buy from the streets of New Year's Eve will be justified, and so will the wings of an angel. While the gates are likely to open at 8, the DJ's will be spinning it till 3 o'clock in the morning. And that's not all. The venue is called Marquis Beach Resort for a reason. It's because IT'S ON THE BEACH! If you haven't been to this particular slice of Goan paradise, now's the time to avail yourself of this heart-dipping pleasure.
The party will be burning the beach with bass drops from EDM remixes of Bollywood tracks as well. They call it BEDM or Bollywood Electronic Dance Music. With an evening so powerful and electrifying, you'll barely miss the past year. Dance, dear friends, until 2015 is officially on the calendars.
DJ LLOYD
DJ IVAN
JULIA BLISS
SARTEK
NYK
DJ PAPS
DJ LISA BROWN
ELECTRIC PANDA
The artists' line-up include:
Electric Panda | Julia Bliss | DJ Paps | DJ Lisa Brown | DJ Ivan | Nyk | Sartek | DJ Lloyd
Book your tickets for 'Limbo" today from www.bookmyshow.in
Contact: 08899988999