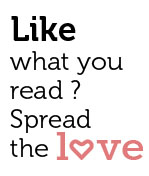 Share
Presented by Goa Streets and goaonwheels.com
Goa Streets has teamed up with the popular website goaonwheels.com to launch this new automotive section, nurse featuring the best on offer in the universe of cars and bikes. Content courtesy of goaonwheels.com.
Live it up – and rev it up!
BMW Launches 1 Series
In India
BMW has launched the all-new 1 Series in the India market. The car was unveiled in Mumbai by legendary sportsman Sachin Tendulkar and Armaan Ebrahim, FIA GT1 World Championship race driver from India. The 1 Series starts at Rs 20.9 lakh making it the most affordable BMW.
The all-new BMW 1 Series is available in petrol (BMW 116i) and diesel variants (BMW 118d, BMW 118d Sport and BMW 118d Sport Plus). The Sport and Sport Plus appeal to the athletic and powerful with more aggressive design features and highlights.
Powered by TwinPower Turbo engines with eight-speed automatic transmission, the 1 Series does 0-100 km/h in just 8.6 seconds from the diesel mill and 8.7 seconds with the petrol engine.  The compact hatch is loaded with technology which includes six airbags, BMW Restraint System, passenger cell system with defined deformation zones, impact-absorbing front and rear bumpers, Dynamic Stability Control (DSC) and run-flat tyres.
The BMW 1 Series is equipped with BMW EfficientDynamics, a comprehensive technology which packages to reduce fuel consumption and increase driving dynamics – such as Intelligent Lightweight Construction, Auto Start-Stop, ECO PRO mode, Brake-Energy Regeneration, 50:50 Weight Distribution, Run-Flat tyres and many other innovative technologies.
The BMW 1 Series is targeted for people with urban lifestyles who are passionate about driving and want to make their mark.
Variant break-up with prices (ex-showroom Delhi):
116i: Rs 20.9 lakh
118d: Rs 22.9 lakh
118d Sport: Rs 25.9 lakh
118d Sport Plus: Rs 29.9 lakh
(Note: Goa launch will happen on September 27, but one can book and test-drive the car at BMW Goa showroom in Verna, South Goa.)
Suzuki Motorcycle Opens New Dealership In Goa
 Suzuki Motorcycle India has opened a new dealership in Goa, Kunde Suzuki, to cater to the growing demand for Suzuki scooters & motorcycles. The new dealership is located at Nuvem, on the National Highway opposite Rhea Estate.
Kunde Suzuki is a 3S facility which includes Sales, Service and Spares all under one roof. The showroom is spread over a total area of 8,000 sq ft with a dedicated workshop with 5 service bays which can service 50-60 two-wheelers each day. Suzuki retails scooters, motorcycles and superbikes in Goa. The scooter range includes Access 125 and Swish 125 while the motorcycle range has Hayate (110cc), SlingShot Plus (125cc) and GS150R (150cc).
Kawasaki Launches Superbikes In India
Japanese superbike maker Kawasaki is getting serious in the Indian market. After introducing lower cubic capacity bikes namely the Ninja 300 and Ninja 650, Kawasaki has launched its high-end flagship motorcycles – Ninja ZX-14R and ZX-10R for the Indian market to strengthen its product portfolio.
The superbikes will be imported as completely built units (CBU) from Japan and will be retailed through the newly-established Kawasaki flagship store in Pune. One will have to shell out Rs 16.9 lakh for ZX-14R and Rs 15.7 lakh for ZX-10R, (ex-showroom Pune). The Ninja ZX-14R ranks amongst the fastest production motorcycles ever offered to the public.
Kawasaki aims to sell 100 units of these high-end bikes per year. Those looking to purchase one of these super machines will have to travel to Pune where the bikes will be sold and serviced through the exclusive flagship shop. (At Kawasaki Shop, Address – 12/B, Bajaj Brand View Building, Wakdewadi, Pune; Phone: +91 20 67276727)
What's Launching Soon?
 Skoda Octavia
'The legend is back', says Skoda, which will soon introduce the all-new Octavia in the Indian market toward September-end. The Octavia sedan, which began the Skoda innings in the Indian market, will be offered in a choice of petrol & diesel engines. The Octavia is an all-new model and the first to be based on the Volkswagen MQB platform.
Nissan Terrano
Nissan will launch its all-new Terrano SUV, based on the Renualt Duster platform. The Terrano SUV comes with typical Nissan styling, with butch styling and solid built. Interiors are premium and are loaded with many comfort features. This new SUV will be the seventh model and will come with similar power trains as the Duster.
Harley Davidson Showroom In Goa
Harley Davidson has opened its new store in Goa and the official inauguration is expected to happen very soon. Bookings have already begun and deliveries will start once the dealership is officially opened.<