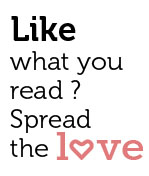 Share
Celebrities across the globe sent messages after Indian cricket legend Sachin Tendulkar announced his retirement from one day international cricket at the age of 39. Here's a glimpse of some of the congratulatory messages the cricketer with the highest number of records received.
Prime minister Dr Manmohan Singh: I take immense pleasure in thanking you for announcing your retirement on a day when we were under siege by violent protests in Delhi. The timing of your retirement was as good as the timing of your straight drive and did manage to deflect some national attention away from the protests at India Gate. You appear to have learnt a few tricks from our colleagues in the Rajya Sabha. You figured out right away that the 'politician' title doesn't mean you actually have to do anything! We are likely going to nominate you for India's highest civilian award, illness the Bharat Ratna. Your services to the government may not be as valuable as operating on a prime minister's knees or singing Vajpayee's poems, but the previous winners didn't have your sex appeal.
Delhi Police commissioner Neeraj Kumar: Well played Sachin! Thank you for announcing your retirement at this critical juncture, but as you can see it helped us little in controlling the India gate mob. Cricket seems to be dipping in popularity in this country, if you look at how many people actually paid attention to your little announcement. Let me know what retirement is like. I'll be there soon.
An anonymous bookmaker: It's OK to tell you this now that you have retired, but it was so easy to win cricket bets when you were on the team. The formula was this: Sachin scores, India loses. Sachin loses, India wins. Whenever I saw you playing well, I knew it would be a disaster for India. Sigh … now it's back to the era of the unpredictable one day internationals.
Ex cricket captains Saurav Ganguly and Rahul Dravid: Hey we have started an ex-India captains club bridge club. We meet every Thursday at the Bombay Senior Citizens Club. Wanna join?
ESPN-STAR: Congratulations on your move! Please find enclosed a signed blank cheque as requested and a three-year contract for a commentating stint with us for your express perusal. Don't worry about your squeaky voice. We'll throw in a voice tutorial.
Paris Hilton: Hey ya … just heard that you had retired. Yuvraj Singh told me that you like records. Here's a signed copy of my latest album. Don't worry about not playing cricket any more. Just look at me! No need to achieve anything to stay in the news.
85-year old BJP leader L K Advani: Dear Sachin … Let's catch up this weekend. I have been considering retirement for the last 10 years, but have never been able to understand when to take that decision. If you should retire from cricket at 39, you think it's OK to retire from politics at 99? Need your advice.
Aussie cricket great and a second biggest record aggregator Ricky Ponting: You waited for me to retire, mate. Now that's a cheap shot! But guess what? The reason I retired was to make you do the same. But I'm coming back in 2013 – to knock your records out.
DISCLAIMER: The article on this page is satire and is not in anyway factual. This is only a humorous and satirical take on the events unfolding around us. We do not in anyway intend to offend any individual or institution through our satires and regret any offence caused inadvertently.