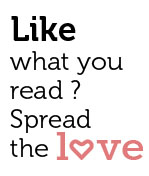 Share
Local publishers hit on a new model for selling their books
The Church Feast at Talaulim, near Goa Velha, is popularly known as Touxeachem Fest, Feast of Cucumbers. At this feast, devotees pray to St. Anne (Santana) for various needs.  'Senhora, tomai colher, dai me mulher', means 'Our Lady, take this spoon, grant me a wife'. Newlyweds pray – 'Senhora, tomai pepino, dai me menino'. A cucumber for a baby boy. But this time at the feast on last Sunday, many devotees took home something different—Books.
Frederick Noronha is the force behind Goa 1556, a prolific publishing house, based at Saligao. Leonard Fernandes runs Cinnamon Teal at Margao, providing print-in-demand services as well as commercial publishing. Tired of waiting for books to sell at retail shops, the three of us decided to put up a book stall at the Santana Feast. We loaded up our cars with folding tables and books and landed at the church at 7 am, as the first mass was in progress. Leonard was accompanied by his wife and publishing colleague Queenie, and two assistants. My son Earl came along to help out. We set up three tables close to the church, spread out our books and other literary products and waited. At the end of every mass (and there were three of them), curious attendees began to come over. By 1.30 pm when we wound up, we sold over 12,000 rupees worth of books. So that was one hell (oops!) of a successful experiment.
The rains were kind to us. It drizzled only at one o'clock, and we instantly covered our books with the huge transparent plastic sheet I had carried. We were joined for a while by Pantaleao Fernandes, who promoted his new book 'Traditional Occupations of Goa'. The local MLA Vishnu Wagh also dropped by to support our book stall after attending mass. Another visitor, Ashley Vales from Dabolim, was very familiar with our books and owned many of them. He knew which books were recently launched and which were out of print. "If we have 800 Ashleys in Goa, our work is done!" exclaimed Frederick.
There were many other fascinating visitors. Mr Morajkar browsed my book on the churches of Goa for a long time. "My grandfather was the laundryman at the Bishop's Palace at Altinho during the Portuguese days," he said with a nostalgic look in his eye. "The Bishop told him, come, I will take you to see Rome!"
Leonard Fernandes (extreme left) and Frederick Noronha (right)
Visitors tipped over and bought a book or product when they were told '25% to 35% discount today!', 'Half price!', 'You won't get this offer anywhere else', 'This poster was made especially for this feast, it's not available in shops', etc. I had brought along a special poster of photographs of all the parish churches of Goa, from my architectural book, which sold quite well.
Just standing behind the book display didn't work. We had to walk up to people passing by and tell them about the children's books, etc, that were displayed, and had to actually lead the visitors to the stall. We were a bit shy at first, but after watching some brazen hustling by Frederick we all got into the act.
Children were attracted to the colourful display of English and Konkani books and urged their parents to buy them. Children are truly the keys to the kingdom of parents. Watching the visitors listen to our spiel and then to observe them making their purchase decisions was very educative.
Church feasts, temple zatras and other public events are excellent locations for book stalls. As an impromptu 'publishers collective', we have decided to set up frequent book sale stalls at such venues. "Come to Pilar," said one buyer. "Come to our church's feast," said another.
An attractive feature of such a sale is that the buyer can be given a hefty discount of up to 40 percent, which would otherwise be the retailer's sales commission. Visitors also get introduced to books that they would otherwise not know of. And the festive mood helps in loosening purse strings, all for a good cause. The plastic toys and kaddio-boddeo of the feast will perish, but the books will be read and remain in the mind and the house library for a long long time.