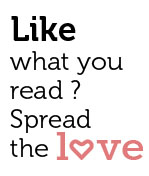 Share
The blue ocean of Goa is turning out to be perfect company for the blues.
The emotionally charged music, as an art form, may not displace electronic dance music (EDM) and trance on the music popularity charts just yet. But the juxtaposition of good blues music and the laidback charm of a beach shack or cozy restaurant has proven to be happy one.
Cliff D'Souza has been plugged into the Goa music circuit for about 35 odd years now. He's dressed in simple jeans and T shirt and sports a rockstar long curly hairdo. But that's not what he is known for.
Give him a guitar and he knows how to make it seethe with emotion. An essential for any blues musician. "Blues music is great for guitar players to develop their style and learn various technical aspects. I have been playing this music for years now, and it has made a big impact on me," he says. The blues influence, he says, spared very few great musicians. Bob Dylan, he says, was certainly no blues purist, but the music did influence him.
What has worked in favour of live blues musicians in Goa are beach shacks and small restaurants which promote live music.
According to Anslem Chenyen, a hotelier who set shop in Goa years ago, music in a restaurant is as important as the food listed in the menu."I have always been a huge fan of live music and I have tried to include it in all my restaurants. If the music is good and done on a regular basis, it just becomes an important part of a restaurant's menu," he maintains.
Blues especially is a winner in Anslem's books because the form allows musicians to "jam for long hours," as the guests stream in and out of the restaurant. Although played to a fun seeking holiday audience in Goa, blues has its roots in the pathos of the African-American community in U.S.'s 'deep south'. Blues served as a means of escape for the community, which at the time was at the bitter end of a racist discrimination stick.
Places like Sea Rock Shack, Café Looda at Anjuna, the Saturday Night Market and Stone House in Candolim, have been launch pads for musicians over the years. Cliff vouches for the role these establishments played in raising the level of blues music in Goa. "Sea rock is great … probably the best place to play music, where the vibe is good, location is great," he says.
Blues music in Goa has been on an upswing in the last few years, and audiences are appreciative.
Just the right environment for purists like the Africa-born Herman Abure. Herman has his guitar alright, but it is his harp which gets all the attention. "The blues harp is definitely a rarity in Goa, which is more influenced by the guitar," he says. Audiences here love it.
Goa is proving you can be happy and still sing the blues.
.
.
.