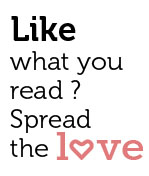 Share
Jerry who runs Avvi's shack sustains himself by fishing during the monsoons
Getting through the monsoon lull
Sebastian D'Souza isn't one known to be apprehensive. But on a late August evening, a hint of worry shows on his face as he takes one last look at the setting sky for any sign of thick clouds. "Let's go," he says to his men. Together they push out the nine metre-long canoe powered by an outboard motor from the beach and into the waves. It's going to be a long night of casting and drawing of nets.
It's the middle of August, with the monsoon just past its most potent phase. But, with the start of the European arrivals still some months away, Sebastian D'Souza, who for most of the year is a beach-shack operator, isn't one to sit idle.
With relatively empty beaches, dismantled shacks, the absence of blaring music and the sight of traditional fishermen heaving their boats up the beach at dawn, the beach belt of Calangute-Candolim is transported back to what it once was – an idyllic Goan fishing village. One might be tempted to romanticise the idyllic setting – but for Seby (as Sebastian is informally called), it's the wet months that are the most challenging.
Seby has to find alternate sources of income when his shack is dismantled and carefully stacked away during the off-season. While the tourism industry doesn't completely shut down at this time of the year, a drastic reduction in tourist arrivals (coinciding with the arrival of the monsoon) characterises Goa's lean period from June to September.
"Life in this industry is such that whatever we make during this season has to either last you all the year around or you have to find other sources when the rains come," Seby says. He has chosen to go back to his roots, an option that not only keeps him busy during the rains months, but also helps to supplement his income.
"Rather than sit at home, I can do what is a second nature to me," Seby, who is in his mid-50s, says. While the early days of the monsoon are characterised by rough seas and inclement weather, the latter part holds less of a risk.
With the tourism industry taking over the coastal belt of Goa – be it Calangute in the North or Colva in the South – most traditional occupants of the land have lost no time in jumping onto Seby's bandwagon.
"Most traditional fisherfolk who inhabited these areas are now either taxi-drivers or water-sports operators or shack-owners or have even set up hotels or let out rooms for hire," says John Lobo, Secretary of the Shack Owners Welfare Society, an interest group of government-licenced shacks.
"During the off-season, some of our members go back to do their fishing activity and some to farming," he says. "The rest of us make sure that the money we earn during the season lasts throughout the year." John adds, "By working hard the rest of the year, we afford ourselves a three-month break. It's good, even the workers get a chance to visit their villages back home."
With Goa and the Konkan Coast bearing the brunt of the Indian monsoon and with the big-spending Europeans rushing to Europe for summer, the state's tourism industry has to rely on fierce campaigning, huge discounts and domestic holidayers looking for a steal deal, to make sure their rooms don't run empty.
Even the Goa Tourism Development Corporation (GTDC), a government-run body that manages hotels, guest houses and tours, offers rooms at half the peak season rates with other hotels offering enormous discounts on their rooms. The GTDC, armed with roadshows, cultural festivals and discounted travel packages is forced to go all out to lure tourists during the non-peak monsoon season.
"Tourists tend to avoid holidaying in Goa during the monsoon, but it is at that time that when the wildlife, waterfalls and hills come to life and are all green and beautiful," says Nikhil Desai, Managing Director, GTDC (who has been trying to promote the state as a round-the-year holiday destination). He too admits that it's Goa's sunny beach destination image that makes people think monsoon is an odd time to visit. These days, GTDC offers white-water rafting and other monsoon thrills to give adventure-seeking tourists a taste of 'the other Goa'.
To a large extent, efforts put in collectively by the hospitality industry are paying off. "What off season? Even during these months, hotels have 70% of their rooms full," Lester Melo, a wedding planner says. For him, season or not the show goes on. "While it is true that business is less during these months and it's not as hectic as December, a lot of domestic weddings keep the business going."
Melo caters to all types of weddings, but mainly Christian and Hindu ceremonies. "For Hindus, this is wedding season time. And if there are many auspicious days during the so called lean season, you're in luck. This year was one such lucky year," he adds.
It's not just the tourism industry and activities surrounding it that take a hit during the lean months. For a state that once boasted of the highest per capita fish catch and ranked second only to Andhra Pradesh in terms of absolute numbers, the near complete standstill of the Goan fishing industry during the monsoons may seem at odds with the state's very identify. With the fishing labour heading back to their native villages, it's a time of repair and recuperation for the fleet, their nets and the men.
"For us trawler-owners, there is no choice really. While the workers head home and farm their fields, our business comes to a complete standstill regulated not just by the government-imposed ban, but also by the weather and how soon the workers return," says Menino Afonso of the Mandovi Fisherman's Cooperative.
But despite a slowdown across the state's premier industries, not many are complaining. As John Lobo puts it: "The monsoon may take away our businesses, but it gives us a sussegado life. There's nothing like sitting back at the end of a hard fought season and just watching the rain, no worries on your mind."